Homecoming Dance was ever in students' favor
Hang on for a minute...we're trying to find some more stories you might like.
"Happy Hunger Games and may the odds be ever in your favor," announced dazzling District 12 escort Effie Trinket.
The Hunger Games theme has been featured all throughout Homecoming week including the Homecoming Dance on Sept. 26. The lights from the dancefloor shined brightly and the burning decorative flames could be seen from outside of the school, the mockingjay symbol also projected brilliantly alongside the campus. Roaring music was not only heard, but could also be felt as people waited in line to purchase tickets. For only 10 dollars, students were able to enjoy dancing, carnival rides, a photo booth, and food.
"I really liked the photo booth and hanging out with my friends the whole night," said junior Emily Payner.
Many students also enjoyed how the exciting Hunger Games was integrated into all of Homecoming from the rally performances to the brunch activities. They all greatly contributed to the anticipation for the dance.
"I definitely enjoyed how the Hunger Games theme was incorporated throughout the week from the rally to the dance. I was pleasantly surprised with the quality of my last Homecoming," said senior Taylor Tampus.
Toward the end of the night, students gathered to the dance floor to witness the crowning of the Homecoming King. Everyone cheered when Jacob Shalkevich was crowned.
"I was totally honored and humbled when I found out that I won. I want to give a big thank you to everyone who voted for me," said Shalkevich.
After the crowning and a short dance, the clock struck midnight and students left the parking lot, never to forget the awesome Homecoming week behind them. From the exciting theme to the memorable dance, Homecoming was well put together thanks to the hard work of ASB.
"This homecoming was amazing and a great turn out as expected." said ASB Commissioner of Athletics Lauren Spector.
The night was an overall big success and provided lasting memories for all students who attended. Looking forward to the other dances ahead of this school year!
About the Contributors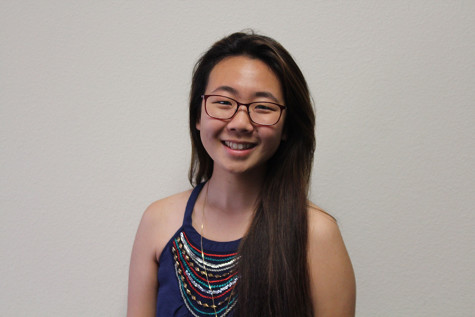 Candace Ro, News Editor
I am a lover of writing. I also like art, but I think I convey my thoughts and ideas better through writing. I look pretty typical on the outside, but...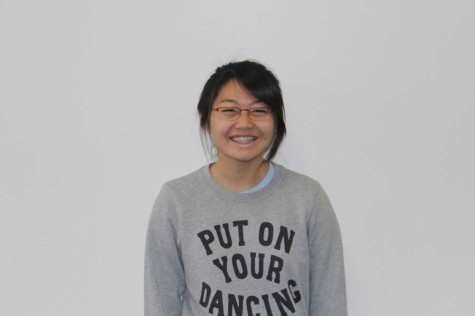 Jenny Lee, Editor in Chief
Hi my name is Jenny Lee and as you can see I write for the Paw Print (with my lovely co-partner Celine). Despite the fact that I am almost a legal adult,...