Free Community College? A Possibility.
Hang on for a minute...we're trying to find some more stories you might like.
New experiences, higher education, and many opportunities can be found in the grand world of college. Although college, the usually chosen route for students upon graduating high school, provides memories that last a lifetime, it is also one of the biggest expenses following graduation. This unfortunate cost that ranges from thousands to tens of thousands of dollars has caused some people to be discouraged from going to college. However the burdensome cost may no longer determine students' decision for college, thanks to President Obama.
Obama first mentioned the Community College plan early in January. His plan ensures students that they will be federally funded for two years unlike less successful free community college plans of the past. The President came up with this proposal not only to encourage people to go to college, but for them to receive a higher education in order to obtain and create more jobs. He emphasizes that this plan is not only "just for kids" according to U.S. News.
"We also have to make sure that everybody has the opportunity to constantly train themselves for better jobs, better wages, better benefits," Obama said. "Put simply, what I'd like to do is to see the first two years of community college free for everybody who's willing to work for it."
According to Brookings.edu, public community college total costs average above 16,000 dollars. President Obama requires that students eligible for the program must maintain a 2.5 GPA and have to be enrolled part time. Some have criticized the plan for not covering living expenses, however many students praise the idea due to its general affordability.
"I know what I am going to do college wise, but if I didn't have my own plan and needed a cheaper option, I would take the offer. I think it's a good way for many people to get a college education," said senior Zachary Erberich.
Many people critique the plan for not necessarily being a plan, but more of a considerable idea. U.S. History teacher, Laura Arrowsmith, teaches at College of the Canyons and finds that the idea could potentially work to make a great impact on students' lives.
"I feel like this plan doesn't have enough details and is more of an idea, however college is so expensive that anything that gives capable students an opportunity to attend college is great," said Arrowsmith.
She also believes that before people praise or attack a politician's ideas people should think about what is really being debated.
"At the end of the debate, the real question is do [citizens and taxpayers] prioritize education enough and are they willing to pay for it?" said Arrowsmith.
Although some details of the plan are yet to be released by Obama, the general plan has been revealed, hopefully offering more education and job opportunities for the current generation.
About the Writer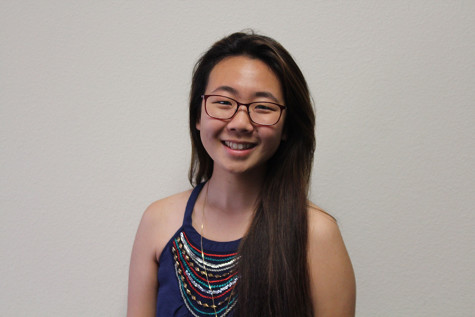 Candace Ro, News Editor
I am a lover of writing. I also like art, but I think I convey my thoughts and ideas better through writing. I look pretty typical on the outside, but...