West Ranch students experience what happens Every 15 Minutes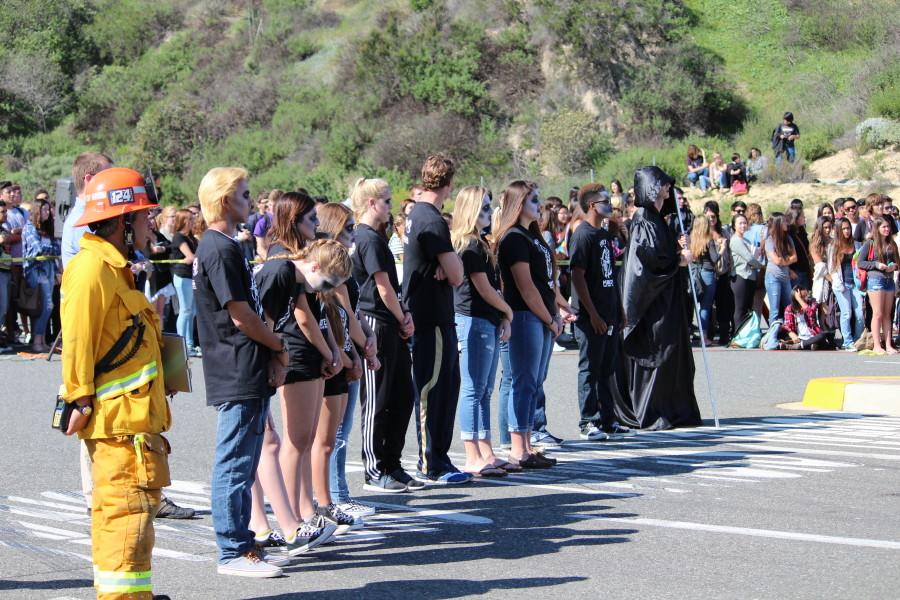 Walking around West Ranch on Feb. 19, students watched as policemen, the Grim Reaper, and skeletons roamed the campus. This band of unlikely characters was the result of the program Every 15 Minutes.
Just like the name of the program suggests, every 15 minutes, students sitting in class were forced to listen to the dreaded voice announcing that yet another one of their peers had died in a traffic collision caused by drunk drivers. "Dead" students were pulled out of class for the day and had their faces painted to resemble a skeleton. They roamed around campus silently allowing students to mourn their loss and be reminded of their deaths.
"It was really hard and really sad because you see your friends, and they're all looking at you, and you want to go give them hugs, and say 'I'm still here,' but you can't," said one of the "dead" students, Jacob Shalkevich.  "You have to stay quiet, so that was really hard. And then also, just seeing life just go on after you are supposedly dead is one of the hardest things because you have to realize that life goes on without you."
We are capable of using simple logic to understand that the scene before us is a simulation. That the students inside the crushed cars are alive, that the sirens rushing up the hill are in no desperate hurry. When the paramedics cover the bloody bodies with a white sheet, we know it's fake and they'll be in class tomorrow. But it doesn't feel that way in your gut.
During period five, when the juniors and seniors were first released to go witness the crash site at the top of Valencia Blvd , there was excitement in the air. Everyone was getting out of class and being released early, all for the Every 15 Minutes program. The excitement was still buzzing as people surrounded the cul-de-sac to get a good spot to watch the event unfold. Then the sirens started to ring out, and whispers were hushed as the crash simulation began.
The simulation is educational in a few ways. It shows students the actual procedures the police and firemen when arriving at an accident. Each step is announced by the officer running the drill on the loudspeaker. It shows both sides of the story: from the sobriety test of the drunk driver to the care of the unconscious passengers. Nobody could walk away from the drill and be able to say they weren't aware of the repercussions of such a serious accident.
What makes the Every 15 Minutes program so effective is the reality of the situation. At first everyone is quiet and watching the many vehicles arrive, which the officer makes his announcements loud and clear. But as they begin to interact with the victims, some people drift away. Students begin chatting or complaining that they can't see well. Others go to their phones or sit on the ground, hoping to escape the direct beams of sunlight. The hum of conversation becomes louder and you can no longer hear the officer explain the sight before you.
That is when it feels real. When no one is holding your hand to tell you that it's fake and everyone is okay. It becomes just like a real accident. If this were to happen in real life, no one would stop to tell you why the firemen are trying to break into the car. You're stuck with a swirling cloud of questions that no one will answer. Do I know anyone in the car? Are there two people or three?
Did they survive?
It isn't like in the movies where a bunch of police cars come swerving in. There aren't people shouting to one another or some overly dramatic cry for help from within the vehicle. The quiet patience of the officers is unnerving. They treat the scene like a job, follow the procedures carefully. The simulation is long and uncomfortable. It's supposed to be. The Every 15 Minutes program purpose isn't to entertain: it's to educate. When you leave the accident you're supposed to feel heavy and tired, not from the heat and standing, but from watching the bodies that were carried away in the ambulance.
After the long simulation, students were allowed to go home at 11:30 a.m. to soak in what had happened that day.
Officer John Lutes, the public information officer for the California Highway Patrol said, "The strength of the program is not that they hear it from teachers and hear it from law enforcement and their parents. The strength of the program is that the peers actually learn and teach their friends."
The next day, students arrived at school, anticipating another dull assembly just like every other one they had attended. However, from the start, the assembly pulled on heartstrings.
Assistant Principal Audrey Asplund started off with introductions and welcomes, and stated, "We've been pretending, but this problem is real."
First, Mayor Bob Kellar told a heartwrenching story about the time he witnessed the aftermath of an accident in which a teen had been speeding and lost control, hitting an 11-year-old girl then crashing into a pole. Kellar then ran out to the girl to find that the injuries to her head were fatal. This story showed that not only drinking and driving causes accidents, but just getting distracted in general.
Next, a video of the simulation was played, bringing students back to the crash site and also to the jail, hospital, and mortuary, showing the paths of the different students involved. Seeing familiar faces in this video brought up emotions in many students.
After was the story of Tim and Danny Reynolds, who lived in the Santa Clarita Valley. Mr. and Mrs. Reynolds were kind enough to share their devastating story with students. Their sons were two of five passengers in a car being driven by a teen. The driver of this car chose to be reckless and speed at 100 miles per hour, and lost control, causing the car to go airborne and flip over on top of the oncoming car. This one decision caused the death of four innocent people. Mrs. Reynolds described how it was for her to go through such a terrible accident.
"Imagine what it feels like to go through their closets to pick out what they were going to wear for the very last time. Imagine what it feels like to stand and look upon their lifeless bodies at the mortuary, knowing that all the dreams you had for them are forever gone. Imagine what it feels like to go to their empty rooms and stare at their trophies, trying to hold on to their smell, trying their remember their voices or the last time you hugged them and said, 'I love you'. Imagine what it feels like just to sit down for a family dinner and stare at two empty chairs, knowing they will always be vacant," said Mrs. Reynolds through tears. "Please don't put your parents through this terrible, everlasting nightmare. Teens and adults alike must realize that while they are driving, every choice and decision they make affects the life and safety of everyone around them."
Throughout the gym, many tears were shed and sniffles heard as students sympathized with Mrs. Reynolds. It was hard to contain the tears just imagining what it would be like to lose two of your own children.
Students had to steel their minds and listen to another true story about a fatal accident caused by distracted driving.
After Mrs. Reynolds spoke, Mr. Wayne Rhodes shared about his son, Andrew. While Andrew had been trying to answer his phone, he lost control of the truck, causing it to flip over three times, and ejecting him out of the car, since he wasn't wearing his seatbelt.
"That was the worst day of our lives– one that we'll never forget. Our lives had changed forever, our hearts broken, our family torn apart," said Rhodes about the day he discovered Andrew had passed. Through listening to these two real stories, students learned that driving distracted or reckless can be just as bad as driving drunk or high.
"I learned not to drive distracted because nothing is worth your life or the life of others, especially since you won't be the only one to experience all of the backlash from that decision to drink and drive or text and drive, it's your family and your friends," said senior Tyler Szeto.
Finally, to close out, students who had participated in the simulation read out letters addressed to their family and friends.
"Today, I was murdered by a drunk driver. Today, I didn't come home. I will never come home to you again. I will never be able to give you a hug. My life came to an end because of someone else's mistake," said junior Luke Meottel.  "Before I died today, I wish I could've told you how much all that meant to me."
Other students who spoke thanked their parents, told their family and friends they loved them, and  uttered teary goodbyes. At this point, the majority of the students in the gym had tears running down their faces. Many were hugging and comforting each other, finding support with the help of their friends.
"The purpose of Every 15 Minutes is to stress to teenagers the importance of safe and sober driving, and especially focusing on not driving and drinking, but there's also a focus on not driving reckless: not using your cellphone while you're driving," said Asplund.
And the purpose of the program seemed to be fulfilled, since many students learned new things.
"I've learned so much. It's not just drinking and driving, it's texting, eating, just getting distracted while you're driving. Through this program, we've seen so many examples of students who've actually died because  of similar things and that was really touching," said Shalkevich.
Not only did students learn new information, but some gained a new appreciation of everyday life.
Jessy Holen, senior ASB president said, " I took it as we have to make wise choices, but not only that, we have to enjoy the life that we have because a lot of times we live day to day, and we get really caught up in all the stress of sports and school and college applications and scholarships, and we take our life for granted and don't realize how precious it is. So, I think what I took from this is I need to live each day like its my last, and I need to be the best me that there is."
About the Writers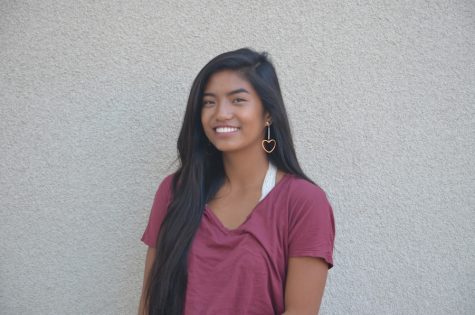 Raylene Factora, News Editor
There's a million things I haven't done, but just you wait...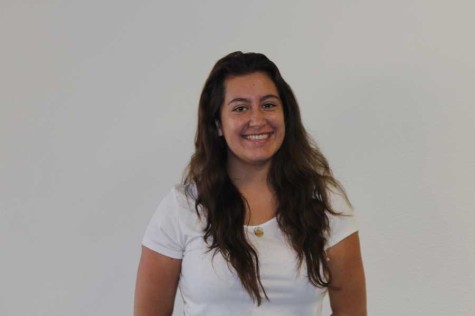 Sierra Soto, Staff Writer
Hi, my name is Sierra Soto and I'm a senior here at West Ranch. I moved here from Colorado last year and no, I don't ski or snowboard. But I do love...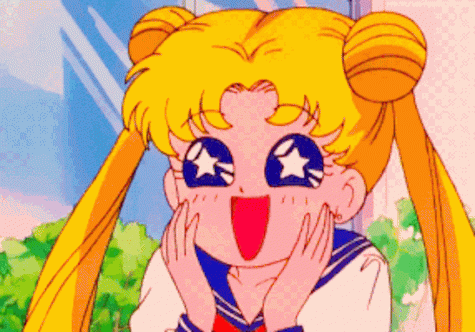 Lauren Lee, Column Editor