The babies are here!
April 2, 2015
Oh yes, the babies are here! As an observant student, I can attest to the fact that the babies' cries force students to step outside of the classroom several times and that their cries are very loud. I repeat, very loud.
Starting in February, West Ranch has been offering a parenting education program called RealCare Baby, that will allow students to increase their awareness in parenting. Not only will students experience a day of being a parent but also learn about the consequences certain activities may have. The purpose of the program is to encourage students to be careful when they are "out and about."
Statistics Derived from Reality
Many schools have emphasized the importance of sex education and the need to increase awareness among teenagers. The number of abortions is increasing every year. According to the Operation Rescue Organization, about 1.21 million abortions take place in the United States each year. Although the number of contraceptives is increasing and declining the rate of accidental pregnancies, the statistics are still high.
These situations that happen to so many young women may be hard to believe; however, this is all factual. According to the Advocates for Youth organization, about 750,000 female teenagers get pregnant each year in which a surprisingly high 82 percent of them are accidental or unintended.
Reality TV vs. Reality
Television shows, such as "16 & Pregnant" and "The Secret Life of the American Teenager," have highlighted the lives of pregnant teens. According to CNN, there was a 5.7% reduction in teen births in the 18 months after its premiere on television. But can this data be trusted and will this trend continue?
These shows have not depicted the complete picture of how teenage moms live their daily lives. Melissa Henson, a Parents Television Council Director, said, "Instead of really helping viewers understand the day-to-day responsibilities of attending to a new infant, MTV chooses to focus on the girls' volatile relationships with the babies' fathers or their new body piercings and tattoos."
Saleen Gastali, a 19-year-old teen mom, shared her first-hand experience as well.
"I personally love the show 'The Secret Life of the American Teenager.' It has realistic aspects to it, such as the parents kicking out their kid upon news of pregnancy or boyfriend not helping support the child. But as for the show, '16 & Pregnant,' I feel like it doesn't really show a great message to prevent teenage pregnancy."
Unlike what reality television shows depict, many teenage mothers face trials during a time of parenting.
"My aunt was very supportive when I told her I was pregnant. My uncle, however, was upset and wanted me to get an abortion. My family and boyfriend helped and continue to support me to this day, but I was scared to tell my parents at first.
"Now that I've had my baby, I think managing money is probably the hardest part about parenting. My boyfriend brings home income which is barely enough. We probably spend about 400 dollars a month for only formulas and diapers."
As an actual teenage mother, Gastali's life has changed upon welcoming a new family member.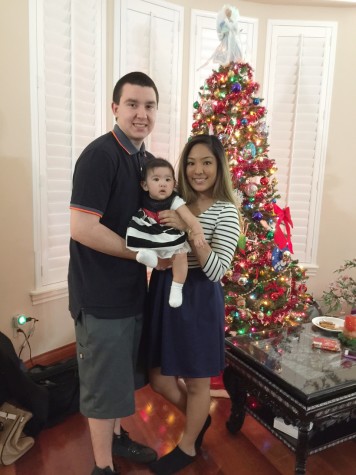 "My whole day consists of just taking care of the baby. Feeding, bathing, putting her to sleep,etc. After my boyfriend gets home from work, he takes care of her while I do school work online. I don't work yet but after I finish school, I'll start working at Kaiser in a lab as a histology technician."
Some TV shows surrounding teenage pregnancy do not help show these aspects. Therefore, schools like West Ranch are working hard to offer students more education about sex and parenting.
Benefits of Parenting Programs
According to Terri Sage, the Health teacher at West Ranch, former principal Bob Vincent purchased the mass of "babies" with special grant money. Over 600 dollars, the babies require students to supervise, feed, burp, diaper, rock, and take care of them as if they are the students' own children. These babies are programed to cry for care at all hours.
Although this 24-hour watch activity may be tiresome and annoying, they have given students rewarding experiences. Daniella Dakdouk, a freshman and student currently taking the Health class, said, "I think this program's been advantageous in terms of helping me learn how to take care of a baby and the great responsibilities that come with it. I wouldn't say I dislike it, despite the countless number of times I have woken up in the middle of the night due to the cries, but I realized that I want to make to start being critical in making decisions."
Chris Nelson, also a freshman, shared his opinion from a male's perspective. "If you don't like your baby, then you probably won't have one. But if you do, you'll consider having one. I think it all depends on the baby."
This program has a big part in deciding whether students would want to have a baby or not. "For those who may be sexually active, it helps them realize that it will not be too beneficial to have a baby at their age. Teenagers may realize that having a baby may hold up their lives," said Sage.
Teens are not alone
Thankfully, for teens who do get pregnant unintentionally, outside programs and groups help local families deal with sexual health decisions and offer medical services. A quick phone call away, the Santa Clarita Valley Pregnancy Center helps those in need of advice and aid due to unplanned pregnancies.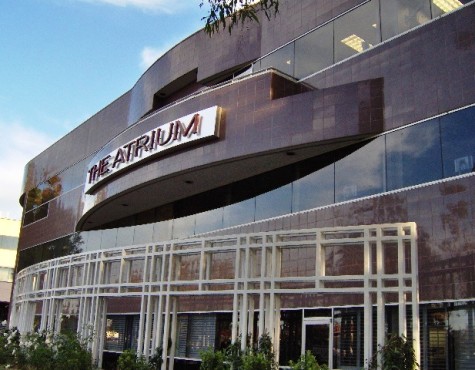 Ashley Prange, the Client Services Director at the SCV Pregnancy, said, "We offer free sources for pregnant women. Sources that will help them financially, emotionally, and spiritually if needed. There are life skill classes and parenting classes for those who just had babies. More information about abortion and supplies, such as diapers and formulas, are offered for women who need assistance."
With 500 to 600 clients on average per year, centers such as the SCV Pregnancy Center (http://www.scvpc.org/) offer programs that will help women in need of guidance.
In the end, students' intuitions factor in on their decisions to be in certain situations. However, programs like the RealCare Baby and organizations such as the SCV Pregnancy Center give them insight about the life-changing consequences, and hopefully the encouragement to think before they act.