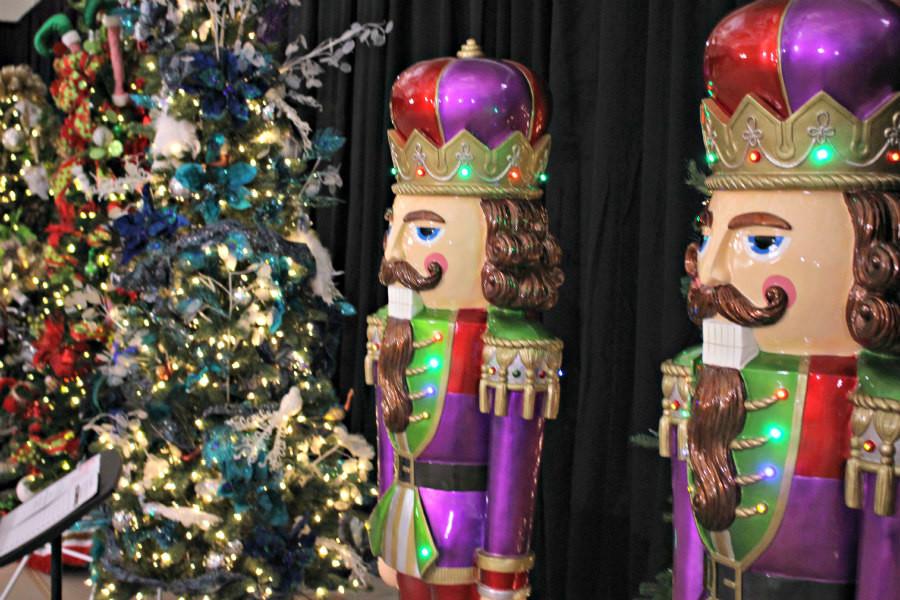 By Lauren Lee
  The holidays are finally here! From Nov. 19 to Nov. 22, the Boys and Girls Club held their 13th annual Festival of Trees, a fundraiser filled with wonderful events for all members of the family to enjoy.
  All proceeds benefit the Boys and Girls Club, which engages members in education and career exploration, the arts, sports, recreation and fitness, character and leadership development, and healthy life choices. More than $1 million has been raised over the years.
  The event was held at the Santa Clarita Sports Complex, where you were immediately greeted by beautifully decorated Christmas trees and other holiday decorations. Each tree had its own unique theme with a range of decorations from Disney Tsum-Tsum themed to Nutcracker themed trees.
  "I love Christmas, so for me this gives me the opportunity to celebrate Christmas a little bit earlier. I just love that it gets us in the holiday mood," said Bryan Lake, director of administration for the Boys and Girls club of Santa Clarita.
  Festival of Trees is a great way for Santa Clarita residents to get into that festive mood and spend quality time with their family. The event's popularity has boosted over the years and more than 300 volunteers sacrificed their time to help out.
  "My favorite part about this event is seeing all the kids and everyone just having fun," said volunteer Hailey Tardif. Many activities (like the children's corner with crafts, live stage entertainment from community groups, and strolling magicians) were there for people of all ages to enjoy.
  It may seem too soon for the Festival of Trees, but there's a reason for that.
  "We hold this event in November so the trees and gingerbread houses are auctioned off to people so they can have them right at the beginning of December," continued Lake.
  Festival of the Trees is the perfect opportunity to get in the holiday spirit, make new friends, and just have fun.
  Visit The Festival of Trees website for more information.