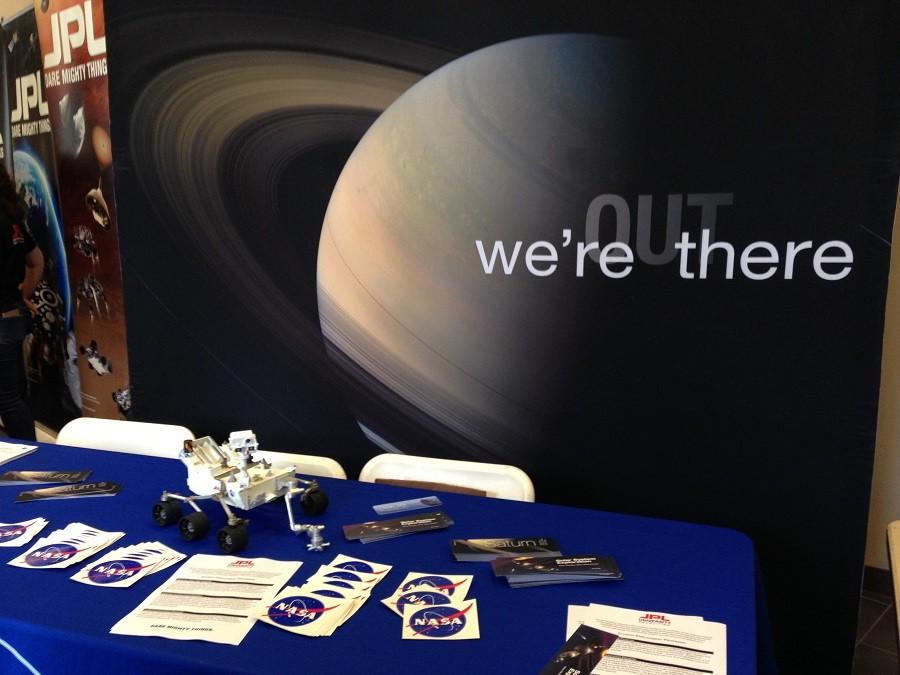 "Women in STE(A)M: I Need My Space!" is a Blast
On March 5, West Ranch High School hosted "Women in STE(A)M: I Need My Space!" in collaboration with NASA Jet Propulsion Lab (JPL).
  The goal of the event was to introduce girls from all schools in the William S. Hart Union High School District to the involvement of women in space exploration. After listening to the introduction in the theater, girls of all ages ventured inside the planetarium in the small gym, participated in handling extreme robotics and tinkered with Mars Rover stimulators found in the outdoor amphitheater.       
  However, more importantly, the women of NASA JPL went a step further and spoke about their struggles from gender disadvantages throughout their high school and college lives, thus telling the young women in the audience to achieve their goals despite the obstacles that others put in the way.
  More than 1,000 female students from the William S. Hart Union High School District were set to participate in the event; the number of participants who signed up to come see the women of NASA JPL grew so large that they had to put in a morning breakout session and an afternoon session, both going for about two hours each.
"
I think that you're going to be the ones that are going to charge ahead and create new opportunities for us and the generations ahead. "
— Maryanne Doyle
   A wave of both students and adults entered through the West Ranch theater doors to be bombarded by flyers and papers all encouraging girls to try out for internship programs and learn more about NASA's research. As many crowded the steps, they dragged their parents' hands and hurriedly sat in any seats they could find left before the lights on the ceilings dimmed.
  The theater darkened to a pitch-black silence, as a woman in heels stepped forward with her speech jotted down on paper in one hand and a microphone in another.
  The speaker, Dr. Maryanne Doyle, grinned widely, astonished from taking a long glance at the sea of attentive girls leaning forward at the edge of their seats.
  "First of all, I'd like to thank all of you and a round of applause for all of you for being here to support the young ladies who are pursuing and interested in these career fields."
  While several clapped, most stayed quiet and anticipated for Doyle to say more.   "So many of you are going to be forging into opportunities that are brand-new that some of us as parents are going to say, 'What are you, what are you talking about? What is this that you want to pursue? I can't believe you're talking about this,' so have some faith in yourself and have faith in that direction 'cause I think that you're going to be the ones that are going to charge ahead and create new opportunities for us and the generations ahead."
"
Women can compete fiercely, and we're not afraid of to go out there and dominate."
— Olivia Smalley
  It was then when the audience broke into applauds and shouts. These 550 female students beamed; March 5 would be a day where they would not have to be afraid of asking questions,where their envisioned futures would not be brought down, and it would be a day they will remember — not because of the games or the activities that would happen later in the afternoon, but because of the seven ladies sitting behind the panels patiently.
  Those seven women who worked at NASA JPL came in peace, more so, they came with personal stories.

  "Women really bring a different aspect to career fields. So really having that representation  of the different ways that we think and process is incredibly important and not to mention diversity that we're able to bring to any career field but more particularly in science technology, engineering,the arts and math," said Doyle.

  As each presenter came up to introduce themselves, one caught my attention: Moogega Cooper. When Cooper walked to the front, the first word I did not expect to hear come out of her mouth was "annyeonghaseyo!" While others wrinkled their faces in confusion, I instantly knew what language she was speaking: Korean, my second language. She was half African-American and half Korean.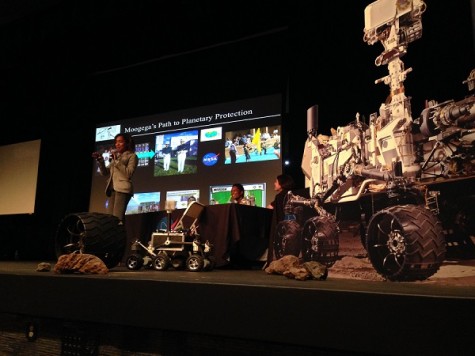 Though these seven women's pasts, races and ethnicities may differ from one another, they had gathered for this event because they wanted to speak as one despite their differences; they wished to talk of space exploration, what they've accomplished as females and what they've had to face as females.
  "In today's society, there's a lot of things that might bring us down, and so to help us get influenced by that stuff is really going to empower us to be life-changing in the future," said sophomore Rosemary Chellakudam.
  For one female speaker, Tracy Drain, she spoke of some of the issues she and other girls had to be face in their college years.
  "There were a couple of professors who you could tell had been there a long time, and they just hadn't been actually thinking about us females as being liable engineers," said Drain.
  Still, nowadays the number of women working at NASA has grown since the beginning of the agency, as many have made notable and noteworthy achievements that have impacted the history of science and paved a way for aspiring young girls.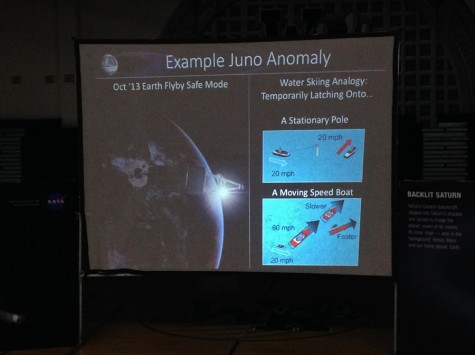 "It's really the culture of men and women working together; I think the culture needs to catch up, but I think that as far as being held back because I was female, it was changing enough where I was being encouraged. It was like, 'Okay, you're a female. You better get into science engineering because you guys have to pave the way. So, it was more encouraged, fortunately," said Cooper.
 While high school students may not be scientists now, girls can empower themselves by taking opportunities such as joining clubs like Robotics Club, which will influence them in their future careers and overall lives.   
"It's like in Robotics, girls tend to be underestimated a lot because there's a certain behavior like where they tend to step back, but we're an all girls' team, so we don't have anything holding us back; we're taught to not let anything back. So we go all out and do our best to win," said Robotics member Hae Na Lee.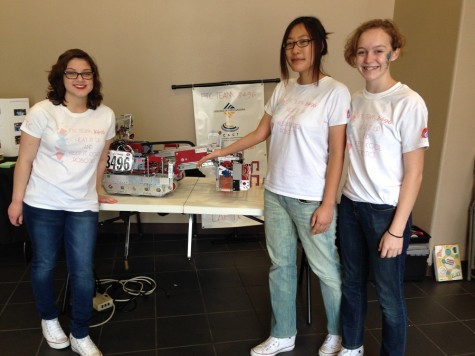 Robotics Club or known as FTC (FIRST Tech Challenge) Team 8496 Heat it up and Keep it cool Robotics has been a hidden gem in West Ranch High School, winning LA FTC Championship Tournaments and Inspire Awards, being nominated as Dean's List Finalists, and advancing to the Western Super Regional in Oakland California later in March. Speaking of the future, FTC Team 8496 will also be representing the LA region by participating in the Asia-Pacific Invitational Robotics Tournament in Sydney, Australia in July of 2016. Go help raise money to fund them for their trip by clicking on this link and make sure to spread the word.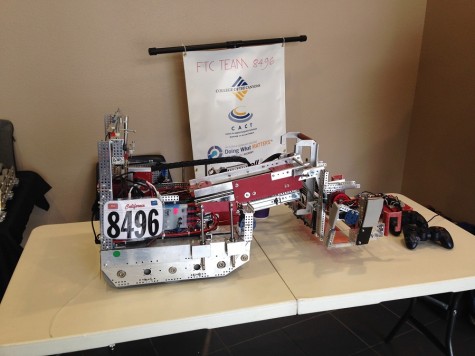 Overall, whether it's science or mathematics or the arts, women bring in different perspectives and standpoints to make a difference and to possibly create new innovations.