World History at West Ranch?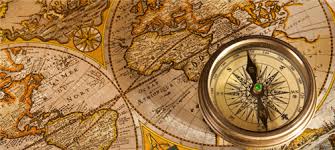 West Ranch sophomores have always faced the dreaded choice between Mod Civ or AP Euro. They could suffer through 20 pages of notes a night in AP Euro, or be safer and take Mod Civ. But now, for the first time at West Ranch, AP World History will be offered to incoming sophomores, as an alternative to AP European History and Modern Civilizations.
Kate Povletich, the current economics and AP Psychology teacher, will be teaching the new class. She used to teach many of the social studies classes like Mod Civ, U.S. History, Government, and AP World History.
"When I came here last year, there wasn't really room in the schedule for it," said Povletich, "It took a year to get used to everything here, but they wanted to offer it and we were looking at how we were going to go about doing that. In the end they decided to make it a choice for sophomores."
Instead of solely focusing on the history of Europe from medieval times onwards, like AP Euro, AP World History will focus on the history of the entire world starting 10,000 years ago.
"Mr. Holland and I are working closely together to make sure the expectations and experience will be similar in both experiences," said Povletich. "It's just a question of what you are more interested in learning about."
"To me, AP World History seems much more interesting because you are learning about the entire world and not just one place," said freshman April Kim.
However, to those who are taking AP World History in hopes that it will be easier than AP Euro, be warned.
"It's not an easy class," said Povletich. "If you are trying to learn that much history as well as the skills it takes to write for the AP Exam, it's a lot of work. It takes students that are willing to put in the time and effort for it."