Caps Off to the Class of 2017
June 1, 2017
On May 30, West Ranch seniors finally parted ways with diplomas in hand.
The murmur of parents, friends, and family hushed as the orchestra was cued. Students shone in their blue and gold robes with sparkling smiles as they filed into their seats with the spirited notes of the traditional graduation march floating on the breeze.
To open up the ceremony, Mr. Crawford talked about the achievements of the seniors and his pride in each and every one of them.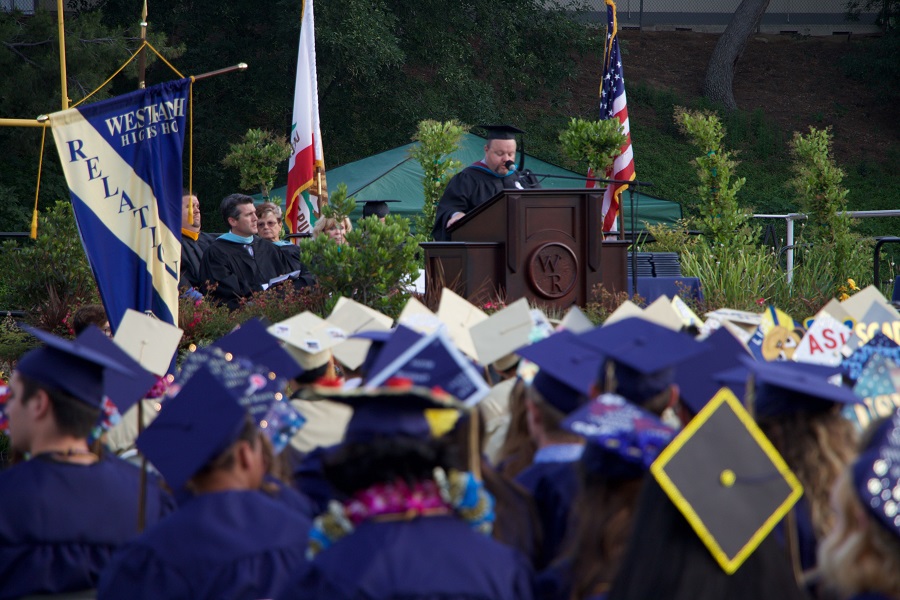 "Be great in whatever you do. Be good to everyone around you. And know that wherever you go, you'll always be a Wildcat."
Next, Kailey Clark, ASB President, talked about her high school memories and left her class with a final goodbye message.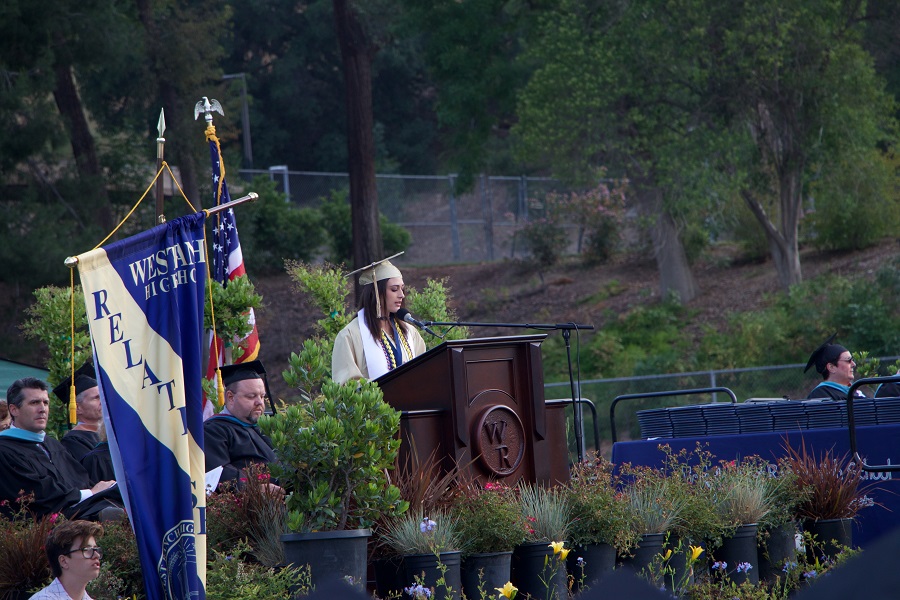 Students in CSF and NHS stood and were recognized for their achievements one last time.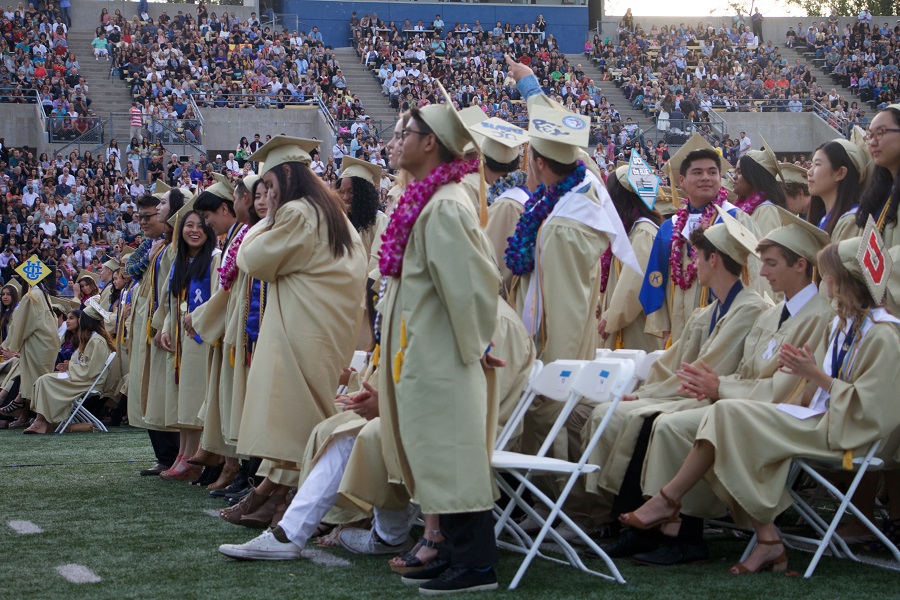 Finally, Vanessa Rodriguez closed the start of the ceremony with a speech reminiscing on the entire four years of high school.
As the sun set on the stadium, the class of 2017's high school career came to a close. Clark and class president, Caroline Kim, announced every individual graduate's name, while they received their diplomas and proceeded onto their last walk amongst their fellow Wildcats.
As the lines of people thinned, the excitement in the air heightened. Clark and Kim finally rejoined their colleagues to complete the ceremony. The students shifted their tassels to the left, and on Mr. Crawford's call, a shower of gold and blue caps flew into the air with roars of emotion.
Chaos ensued as graduates rushed to their best friends attacking them with hugs and shedding tears.
"It feels surreal," said graduate, Andrew Choi. "I'm excited for the next step, next chapter in college."
Congratulation to the class of 2017 and good luck in all your future endeavours.
Check out a story and pictures on graduation caps here.