Halloween Costume Contest
Hang on for a minute...we're trying to find some more stories you might like.
  Once again on Oct. 31, West Ranch held its annual Halloween costume contest, bringing a bit of excitement to campus. The chilly weather surprised many students, resulting in much warmer costumes. The competition had only 14 contestants in comparison to previous years. There were no categories, just an overall winner.
  Some great costumes were the inflatable breezy geezers (blow-up car dealership sign), the iconic matchmaker character from Mulan, "Ice Man" from Top Gun, and the cast of "Riverdale". The winner was "Your Daddy", sophomore Dylan Moore, which was a simple store bought pimp costume.  The audience preferred the silly humor as opposed to more traditional Halloween values like the horror factor or detailing of the costume.
  Nevertheless, both the audience and contestants got to share a fun and exciting West Ranch tradition as a way to kick off the night of watching scary movies, trick or treating, passing out candy, and partying.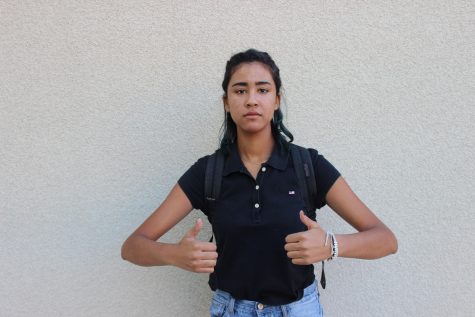 Sarah Ziskind, Sports Editor
Im Jared, Im 19, and I never learned how to read. Just kidding. Sarah is my real name but I shall one day legally change it to Katara. My favorite color...