Small Acts of Kindness: Tree People
Hang on for a minute...we're trying to find some more stories you might like.
Most people probably want to sleep in on Saturday mornings. But on Oct. 21, volunteers gathered bright and early at Melrose Elementary School with Tree People to make a change in the community. Tree People is a non-profit organization that plants and cares for trees in the Los Angeles area. They have planted more than three million trees ever since their founding in 1973. And on that
morning, they gathered volunteers under one common goal: to care for the trees and enrich the community.
At 9:00 in the bright morning light, two representatives from Tree People instructed the volunteers how to plant and care for the trees. First, the weeds must be cleared from around the tree, and a berm, or wall, around the tree must be made to keep water in. Then, the tree must be mulched and then watered. Planting the trees also required taking the extra steps of digging a place for the plant and pounding stakes. Despite the hard work, the volunteers completed the tasks ahead, with guidance and help from the volunteer supervisors.
Together, the volunteers planted two new mulberry trees while caring for many more, and celebrated their success with bagels, coffee and other food, fully aware of the impact of their work. "It means that we are feeding the growth of the future generations, which will someday be our kids as well," states Julie Molinari, a volunteer taking part in the event.
"Our primary goal is to restore the urban forest," says Pam Gibson, a regional manager for Tree People, an empowering organization that inspires individuals to stand up for their communities and the environment. . "We want people to be able to take personal responsibility for their environment. It makes me feel absolutely fabulous when I come out to a planting and see a lot of the community come and participate. The community is what is the most important." Tree People was started through the efforts of a teenager more than forty years ago. Ever since then, the organization has impacted numerous communities across the LA county through the simple action of caring for the urban forest. This organization truly proves that, "no act of kindness, no matter how small, is ever wasted."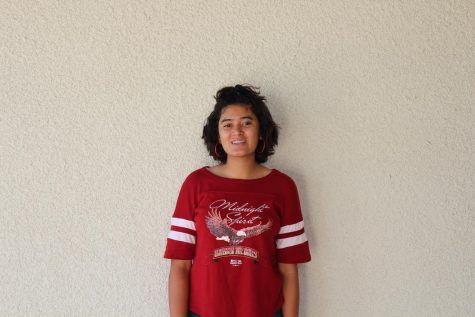 Iman Baber, Opinions Editor
"It's kind of fun to do the impossible" - Walt Disney