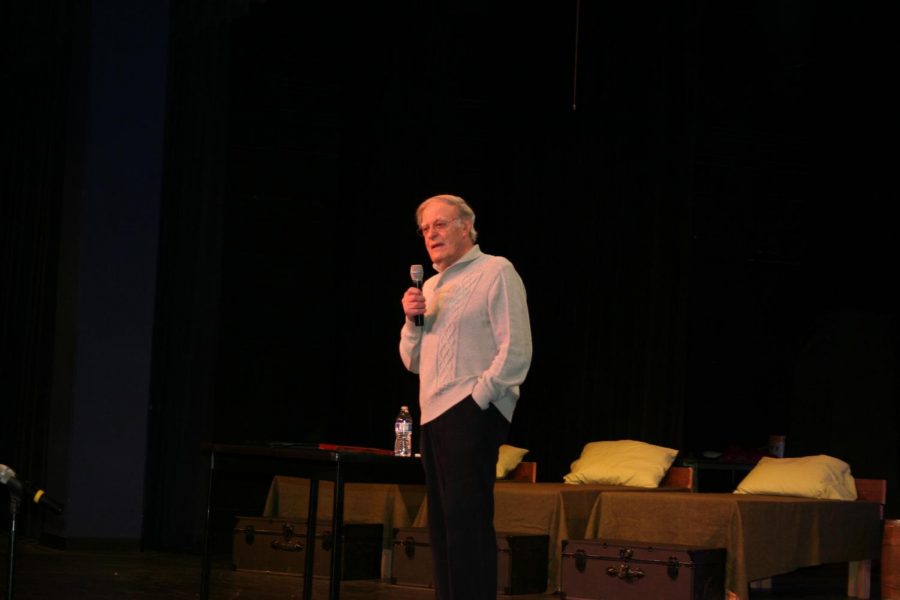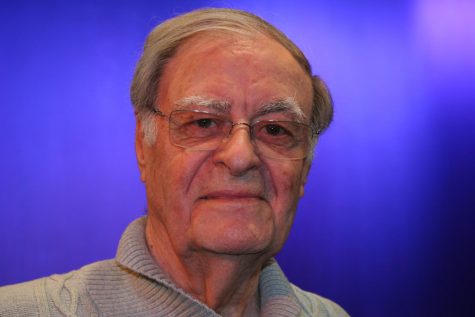 "Everybody should have a faith. Even if I don't believe in God [
anymore], we are all human beings. 
And that is where my faith lies," said the 90-year-old Holocaust survivor.
On Feb. 27, sophomores got the opportunity to listen to Holocaust surviv
or Dr. Henry Oster speak in the West Ranch Theater.
Dr. Oster was born in the small city of Cologne, Germany in 1928. As a child, his father was a department store owner, and his mother was a housewife. Before the Nazis came to power, Oster lived a pleasant life.
But as a German Jew, Oster's life changed drastically during the Holocaust. He was sent to Birkenau, one of the most infamous concentration camps inside of Auschwitz, and saw thousands of people die, including his own father, before his very eyes. Oster was one of only 23 people who survived from his entire hometown, and currently, he is the last survivor left.
After his speech, despite being released to lunch, students lined up to take pictures and ask questions. Students asked Dr. Oster how he feels about our school (he loved the diversity), or if he still has his faith.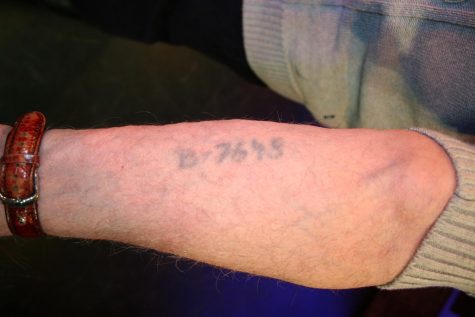 When asked if he had hope for the future, he responded, "I don't have that hope. I have confidence."
While throughout his speech, he looked sorrowful as he retold his experience, his eyes showed a glimmer of hope as he said this.
Oster's story is one that shows the resilience of human virtue. Despite his terrible experiences, Oster never hated the people that caused his suffering.
"I decided without any intellectual capacity that I'm not going to hate anybody," he said, "I've been the recipient of hate."
The most important lesson that Dr. Oster passed on was o
ne of love instead of hate, and generosity instead of greed.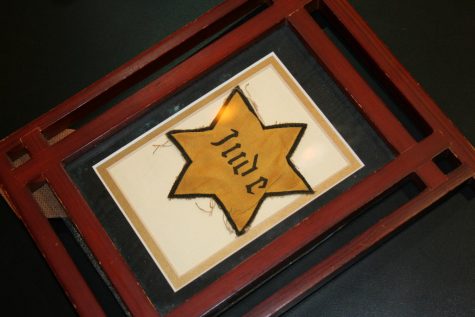 "My parents always told me you have to be a little more conscious of everybody… The most important thing they taught me was generosity…I remember, I was at a Jewish hospital and someone brought me a bag of candies, but my parents told me not to eat it but to go around and o
ffer it. By the time I got back to my parents, there was none," he recalled.
If you want to hear his full story, go to http://jewishjournal.com/current_edition/151473/.
Oster's book "The Kindness of the Hangman"  is also available in the West Ranch library for any student who wishes to read it.