WRHS Speech and Debate Excels at State Quals
Hang on for a minute...we're trying to find some more stories you might like.
Most students relax or binge-watch Netflix on Saturdays. But not the West Ranch Speech and Debate team. These dedicated students spend their Saturdays competing with schools across Los Angeles. On March 9 and 10, the team took part in the State Qualifiers, a competition that the students had been preparing for the entire year.
"State qualifiers is such an important competition of the year because all the competitions lead up to this," explains sophomore member Drew Ashlock. "The entire year [our] performance in other competitions is meant to prepare us for the opportunity to make it to States."
After weeks of practicing and memorizing, the day finally arrived. The students rushed home as soon as school had ended, and left towards Burbank High School, where the competition took place. The cool air of the late day was buzzing with the tension of the competitors, but the Wildcats didn't let this ruin their mood, as they practiced together and kept their spirits high.
At 5:30, as the sky turned pink streaked with purple, the first round started. Students headed to their designated competition rooms, knowing that this was the moment they had been preparing for. The experience was both unnerving yet inspiring, as sophomore member Chika Ma describes.
 "As I was giving my first speech of the competition, it hit me that it was probably one of the last times I would be giving it," states Ma. "Everything I worked for, all the practices, and stressing out over the smallest parts of my speech will all be reflected and shown in these speeches I will be giving. I worked so hard for this very moment and I didn't want any of it to go waste."
"
I worked so hard for this very moment and I didn't want any of it to go waste."
— Chika Ma
As soon as they had finished their performances, the competitors headed home to rest, not long before having to return the next morning for a second preliminary round. Amidst all the stress, the West Ranch team kept smiles on their faces, knowing that they had given it their all.
Overall, the competition went well, with 6 members qualifying for both Speech and Debate. Drew Ashlock, Rushikesh Pande, Camille Blanco, and Jayden Barnholtz qualified for Speech, while Ryan Factora and Spencer Kweskin qualified for Debate. These talented members will all go on to represent West Ranch at the State Tournament.
"Competition is very tough, and I'm just so glad I got to qualify and now represent West Ranch at States. It's an honor," says freshman member Jayden Barnholtz.
"
I'm just so glad I got to qualify and now represent West Ranch at States. It's an honor."
— Jayden Barnholtz
The team will continue to practice, compete and make West Ranch proud. Using their words to bring change, these Wildcats are making their sure their voices are heard.
"I [want] these speeches to count!" exclaims Ma. "Just have fun, [and] show the judges you love doing this."

About the Writer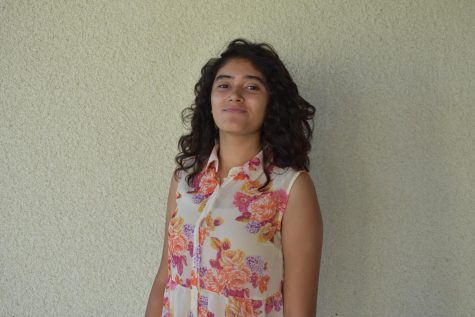 Iman Baber, Opinions Editor
Hello! I'm Iman, and I'm a junior here at West Ranch. This is my third year in journalism, and second year as opinions editor. I love Marvel, Star...