A Little History of Native Peoples in Santa Clarita
Although it may be hard to imagine driving through the suburban sprawl that is Santa Clarita, there were once many prosperous settlements of Native Americans across the valley. Growing up, I always knew that there were once Native Americans here from my visits to Vasquez Rocks and Placerita Canyon, but in my memory they always existed far, far off in the past. For some reason, my childhood mind imagined them walking alongside dinosaurs and then disappearing for a millenia, only reappearing in relevance when I walked by one of their adobes. Although I have grown to realize a very different truth, it still surprised me to find out that natives here were only contacted in the late 18th century. Compared to Columbus' "first" contact in 1492 and subsequent contacts on the eastern coast of the United States, first peoples in Santa Clarita and in the western United States generally enjoyed centuries more of relative isolation and preservation.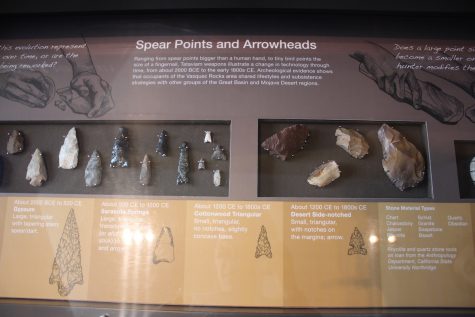 The Tataviam people (roughly translated to "people of the southern slope" or "people facing the sun") were the majority group in Santa Clarita with estimates of over 3,500 members in the late 18th century, although it is likely that many tribes from other regions frequently came into the valley, including the Chumash people from the northwest, close to Santa Ynez. Their settlements stretched from Lake Piru to Agua Dulce and Lake Elizabeth to Towsley Canyon. Known as a relatively peaceful group, the Tataviam people had no concept of the devil or hell.
According to Crespi's SCV Legacy, first contact was made in 1769 when Father Juan Crespí lead a Spanish missionary expedition into the valley. He later recorded the encounter in his diary: "One of their chiefs at our arrival was making a long speech. We found about a hundred souls seated there, men, women, and children, having some 23 quite large baskets set out in front of them for us, prepared with gruel and sage, others with a kind of very small raisins, and others with water."
From that point onward marked the downward spiral of the Tataviam people.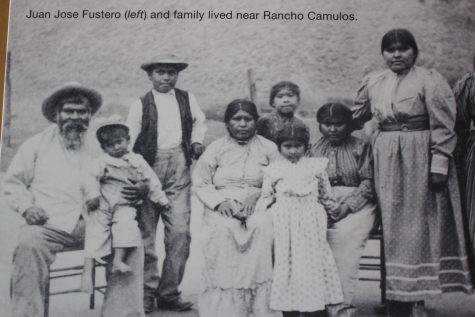 Spanish occupation began in 1797. Many of the Tataviam people and the tribes in the surrounding area were recruited and enslaved to the San Fernando Mission (San Fernando Rey de España). More than 80 percent of the Indian population in California disappeared within 60 years due to the harsh Spanish Mission system along the coast of California as well as the spread of disease brought by Europeans.
Keep in mind that during this time California was controlled by Spain, but in 1808 Spain lost control of California when the French imprisoned the Spanish king. Landowners tried to liberate the various native groups from the mission system until 1821 when Mexico won independence from Spain and gained control of California. The Mexican government passed the Mexican Secularization Act of 1834 in a move to set up municipal governments and land for the Indian peoples, including the Tataviam people at the San Fernando mission.
On Jan. 22, 1839, the Alta California Governor Juan Bautista Alvarado granted Rancho San Francisco, which contained most of the Santa Clarita Valley, to Antonio del Valle (this historical timeline provides an in-depth history of the Tataviam people curated by the Fernandeño Tataviam Band of Mission Indians). Mitigating land grants were made to the natives enslaved at the San Fernando mission, but the Santa Clarita ancestral land was never restored to Tataviam ownership.
Governance changed with the Mexican-American war. Although the 1848 Treaty of Guadalupe-Hidalgo was supposed to preserve Mexican land grants to natives during American rule, the American government continued to dispossess the land of the Fernandeños (a term used to identify the four different Indian groups enslaved at the mission: Tatavitam, Pasekivitam, Simivitam, and Vanyume). Throughout the rest of the century and well into the 20th century, the Commission of Indian Affairs oppressed Indian cultural and religious practices.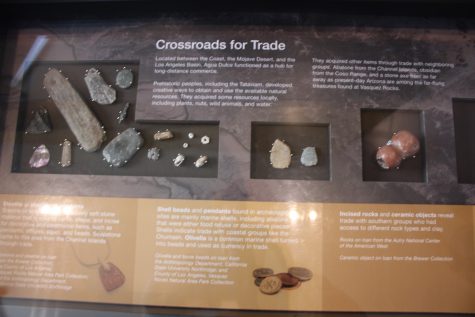 The Los Angeles Star remarked in 1860: "The war of extermination continues upon the poor aborigine. Although his fate is all but accomplished, yet we have not sympathy, but a very great contempt, for those who seem to think the work of extermination is committed to their especial charge, and so practice upon the poor native (often more gentle and humane than their white neighbors), all the cruelty, oppression, and spoliation, which cold calculation and base avarice, dictate."
Because of continued oppression, conquest, and intermarriage, it is believed that the last full-blooded Tataviam, Juan José Fustero, died on June 30, 1921, as recorded by The Tataviam: Early Newhall Residents. But it is hard to say how accurate this is due to spotty records and wide dispersal. Also, intermarriage was common among the different native groups brought to the San Fernando mission and prior kinship ties make it so that descendants of the Tataviam people may exist within other recognized tribal groups.
It is possible that Tataviam descendents still remain within the Tejon Indian Tribe. In 1853, the Superintendent of Indian Affairs in California, Edward Beale, established the Sebastian Indian Reservation under a Mexican land grant. In 1854, Fort Tejon was established in the Grapevine canyon to protect settlers and the reservation then become also known as the Fort Tejon Indian Reservation. Although it was supposed to encompass 763,000 acres, the US government reduced the reservation to 25,000 acres in 1855 to hold at least 2,000 various native peoples at its peak.
Beale then purchased the land, dispersing many of the natives. Only about 100 natives stayed on the reservation while Beale privately owned it. Most others were marched at gunpoint for 100 miles to the Tule River Indian Reservation near Porterville in Tulare County in the Sierra Nevada. Many died during the trek, and their descendants still remember it as their tribe's own Trail of Tears.
The last of the natives living at Tejon Ranch left after the White Wolf Earthquake of 1952 when most of their adobes were destroyed. Most of them resettled in the Bakersfield area where they persist to this day. In 2012, the United States government officially recognized the Tejons as a tribe.
As for those Tataviam Indians who were assimilated into the mission system, the federally recognized Fernandeno Tataviam Band of Mission Indians comprises many native groups, including those from the San Fernando Valley and surrounding areas.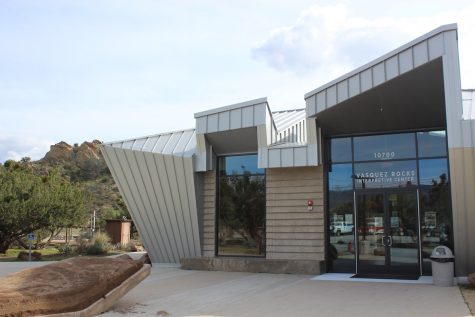 Unfortunately there no longer remains any recognized native groups in the Santa Clarita Valley, as they have been dispersed to Kern County and the San Fernando Valley, but it is still important for us to record and continue to share these stories. The best we can do is refuse to forget; one can still visit historical sites and museums curated at Towsley Canyon, Placerita Canyon and Heritage Junction in Newhall. I went over myself to the Vasquez Rocks Interpretive Center in Agua Dulce where there was a in depth exhibit about the Tataviam people along with artifacts such as arrowheads and stone tools.
Native American histories are complex, brightened by rich culture but soiled by centuries of oppression and genocide. And whether we like it or not, this land we now call Santa Clarita once belonged to the Tataviam people, and our prosperity today stands on top of their peril.
Tataviam Indians: Early Santa Clarita Residents.

scvhistory.com/scvhistory/higgins-tataviam.htm.

Pollack, M.D. Alan. "Early California | Crespi's SCV Legacy: Spanish Priest Named a River That Came to Denote Our Valley."

SCVHistory.com

, scvhistory.com/scvhistory/pollack0713crespi.htm.

"San Fernando Rey de España." California Missions Resource Center,

www.missionscalifornia.com/keyfacts/san-fernando-rey.html

.

"Historical Timeline."

Fernandeo Tataviam Band of Mission Indians

, www.tataviam-nsn.us/heritage/history/historical-timeline/.

California State Parks, State of California. "SEBASTIAN INDIAN RESERVATION."

CA State Parks

, ohp.parks.ca.gov/ListedResources/Detail/133.

"Five Views: An Ethnic Historic Site Survey for California (American Indians)." National Parks Service, U.S. Department of the Interior,

www.nps.gov/parkhistory/online_books/5views/5views1h92.htm

.

COURTENAY EDELHART Californian staff writer [email protected] "Tejon tribe fought for recognition throughout history." The Bakersfield Californian. September 07, 2016. Accessed February 22, 2018.

http://www.bakersfield.com/archives/tejon-tribe-fought-for-recognition-throughout-history/article_079af56f-6d8b-5ce7-bb3f-2b8169a101c6.html

.