The Burrito Bowl
On Aug. 14, the ninth annual Burrito Bowl was held at Westfield Valencia Town Center. All six schools in our district, as well as their cheerleading teams, were there to compete for a $2000 check from the WISH Foundation. At the event, students were able to participate in raffles, eat burritos of their own, and have fun along with the crowd.
This includes freshman cheerleader Bailey Roberts, who said that her first burrito bowl was, "[R]eally fun; the crowd's awesome; everyone here is really nice, and I got to see a lot of people I know from other schools, so that was nice."
The rules of the Burrito Bowl are simple. Five football players from each school must devour a four-foot burrito as quickly as they can. In order to be finished, every bite of the burrito must be devoured and swallowed, with the absence of leftovers. After drawing papers for the order, West Ranch was chosen to eat second out of the six teams. This year, our team consisted of sophomores Henry Samuelson and Matthew Krough, juniors Nate Jerzykowski and Jackson Reyes, and senior Geo Colocho.
Unfortunately, the results of the Burrito Bowl were not in favor of West Ranch, as our team had the most cautious time of three minutes and ten seconds.
After our team had finished, we managed to catch Samuelson and Krough for an interview: "We were piledriving just pounds and pounds of beans down our throats," Samuelson began.
Krough interrupted to add "It was beans and rice; I have to admit it wasn't that fun."
Samuelson concluded by saying, "It was the most horrible thing I've ever done, and I will definitely do it next year and the year after."
Even though Hart took the win, as well as the check from the WISH Foundation, this year, it wasn't a total loss for West Ranch.
For their participation, the football team and our cheerleaders each were rewarded $500. Additionally, West Ranch Cheer raised the most money for raffle tickets, totalling $2,500.
Hopefully, our football team's performance this year will not mirror that of the Burrito Bowl. Our football team remains optimistic for the upcoming season.
About the Writers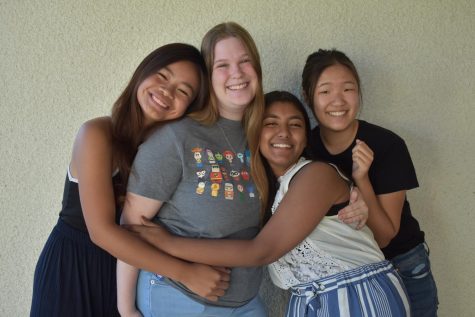 Allison Alben, Editor in Chief
I like books, movies, animals, cold weather, Oxford commas, and staying inside. Come talk to me about Marvel, Star Wars, Harry Potter, or Disney!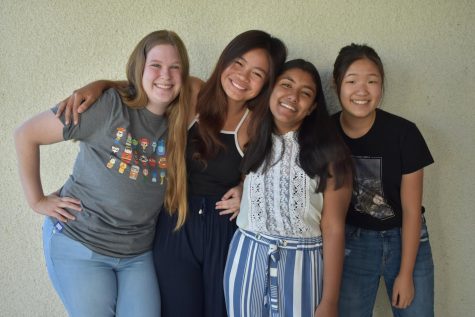 Alexa Empleo, News Editor
Official Senior Citizen without any discounts. Sending all the love to The Paw Print for waking me up both early in the morning and to important issues....