West Ranch Hosts Last Open Speech Tournament of the Year
The day started with torrential rain and up to 20 mph winds. Umbrellas were broken and turned inside out. The rain pattered down relentlessly. Despite the gloomy weather, students from across Southern California gathered at West Ranch on February 2 for the last open tournament of the year.
The West Ranch Speech team arrived early at 7:00 a.m. to set up for the event. Throughout the morning, competitors from other schools slowly arrived, battling the heavy rain and winds.
The atmosphere was tense as competitors left for their first rounds at 9:35. Thunder solemnly rumbled outside, and the wind roared even louder. However, the mood didn't discourage the West Ranch students as they confidently went to their rooms, knowing that they had worked hard for this moment. As the day went on, the weather gave no sign of calming down. In between rounds, the team managed the concessions stand, selling snacks to the other competitors. The profits made from the event would help fund the team's future activities.
The day wound to a close after almost 10 hours of rain, competing, and speaking. As to fit the relieved mood of the competitors, the weather slowed to a light, steady drizzle.  
Overall, the West Ranch Speech team performed well at the tournament and took home numerous trophies and awards. Drew Ashlock and Terrindeep Sandhu won second place in Spontaneous Argumentative and Humorous Interpretation, respectively. Rushikesh Pande received a first place in Oratorical Interpretation, while Chika Ma received fourth place. Camille Blanco, Eric Luo, Jayden Barnholtz and Iman Baber all received certificates in their individual events. West Ranch placed third overall in interpretation sweepstakes and took home the trophy.  
All these awards were the results of the team's hard work, perseverance and devotion. The West Ranch Speech and Debate team meets twice a week after school, on Tuesdays and Thursdays. In addition to balancing rigorous courses and other extracurriculars, these students dedicate long hours and hard work to perfecting their performances in a variety of events.
Currently, the team is preparing for upcoming college tournaments and the state qualifier tournament, from which they could go on to represent West Ranch at the state tournament. Wish the West Ranch Speech and Debate Team the best of luck! Go Wildcats!
About the Writer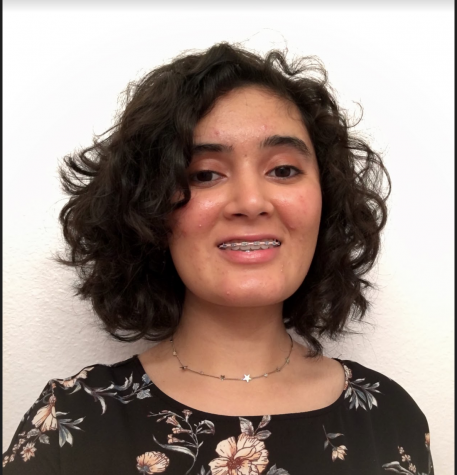 Iman Baber, Editor-in-Chief
hi guys! I'm Iman Baber - a senior here at West Ranch and one of your EICs! I hope you are loving the stories and content we're working hard on here at...