Homelessness: Voiceless and Unheard
February 19, 2019
As you drive down the road, you pass Six Flags Magic Mountain, where you've been going ever since you were four years old and where you worked during the summer as a teenager. Surrounding you are the vast canyons that you've hiked through so many times. Straight ahead, you can see Newhall, and you're instantly filled with images from the West. These places, and the laid-back, fresh air are what Santa Clarita is all about.
  But then you drive by again, and you see the displaced shopping carts that are far from where they should be. "They choose to be homeless." Right? You go shopping, and you get scared because people who look nothing like you, with tired faces and tousled clothes, are scattered all over the place. "Don't be like them; they're quitters." Right? You're eating at a fast-food place, minding your own business when someone approaches you, asking for food, money — anything good — and you can't look them in the eye when they do. "They're just taking advantage of our taxes. We're literally giving them free resources and money." Right?
———————————————————————————————————————
   As written in the city's Community Plan to Address Homelessness, 331 people are homeless in the Santa Clarita Valley today, a 5 percent increase from the count of 316 in 2016. Of this substantial group, 168 are unsheltered while the remaining 163 reside in shelters like Bridge to Home that wish to jumpstart their path to success. Over half of our homeless population lack the resources necessary to explore places other than a frigid car in an abandoned parking lot or a decrepit tent in a barren riverbed.
  There are three shelters available to SCV's homeless, and, at first, this may appear to be adequate space to house those in need. Bridge to Home is the most recognized shelter, but has limited space and opens its doors solely during the winter season. Family Promise, as the name suggests, only provides services to homeless families, and the Santa Clarita Winter Shelter has nothing but one-star reviews on Google. The count of 168 unsheltered individuals begins to make sense.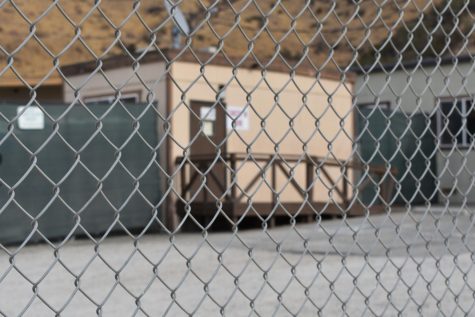 "Homeless woman, 53, identified as victim in fatal Metrolink accident in Newhall" is a headline eye-catching enough for a day or two. KHTS reveals that Susan Reilly was a homeless woman who was crushed by a train while bending down to grab personal belongings she'd dropped along the tracks. Countless other individuals living on the streets, including Javier Ureta and Bhimjibhai Dungrani, have also appeared in the news for a fleeting moment after their deaths, only to be lost under heaps of other events covered by the media.
  The problem's utter stagnancy may sound puzzling — alarming, even. And it didn't get any better with more research; in fact, the problem is even more drastic than what the statistics portray.
——————————————————————————————————————–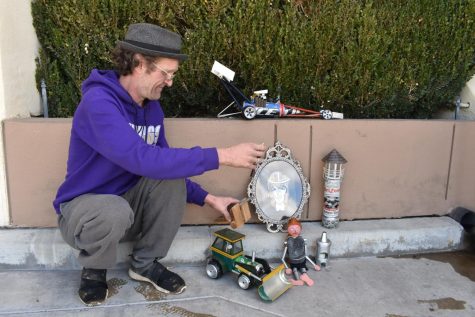 Kevin walks down the streets of Stevenson Ranch almost every day, and most staff workers across the Valencia Marketplace know him by name. He is considered a "regular" in Stevenson Ranch and spends most of his time in the Stevenson Ranch Library, where he is an executive adult volunteer.
  Before finding a spot in Stevenson Ranch, Kevin had been through countless amounts of homeless villages behind Newhall and even The Wash, a notorious area where the homeless reside by the Santa Clara Riverbed.
   "I don't really like staying in those areas," he explains. "It is really unsanitary, and there is tons of theft. "
  It is possible that there are far more homeless people in Santa Clarita than statistics might lead people to believe. According to Kevin, there are probably over 1,000.
    When The Paw Print asked Kevin if the count of 331 homeless individuals in the city was accurate, he expressed disagreement.
   "There's gotta be way more than that," he repeated several times. "I'd say at least a thousand. At least. You just don't know. I was never counted in the census. Nobody came around to ask me."
  The Community Plan to Address Homelessness mentions the city's "hidden homeless," people such as college students without a roof over their heads and families that have to sleep in cars or share residences with others. Many people also resort to couch-surfing and temporarily reside in other people's homes, eluding the homelessness count.
   "I see the biggest issue with the homeless are either crazy. People like have full-blown conversations with imaginary people that's not even there. It's either that or drugs. I see a lot of drug addiction which a lot of people have here with heroin and meth," Kevin says. Even though there are multiple homeless shelters here in Santa Clarita, Bridge to Home being the most well known, Kevin states that they do not provide many materials to help people get off the ground. There are limited resources in the city for homeless people, and the population must venture to other locations beyond Santa Clarita, such as the General Relief cash assistance program, or GR, in Sun Valley.
  "I called them once, and they never got back to me. All they gave me was an EBT, and a ride to Sun Valley to the GR, where they gave me a cell phone and food stamps," Kevin commented about Bridge to Home.
  A typical day for him includes going to the Stevenson Ranch Library, where he charges all his electronics while watching movies. Afterwards, he either walks back to where he lives or goes out looking for money or basic necessities. Food has not been a big issue for him, as he has his food stamps, but even then, he can't buy any hot foods. Clothing is a problem, since he doesn't have enough money for laundry.
  Kevin also produces art, which he sells at the Stevenson Ranch Library, in order to make extra money. Despite his skills as an artisan and machinist, Kevin tells us he has had trouble finding a job. Many employers turn him away as soon as they find out he is homeless. When desperate for money, he goes panhandling. He has received hostility from people when he was panhandling, but due to his quick wit and tough attitude, he just brushes it off.
  "I get a ticket from the police for either sleeping or panhandling, and to pay it off, I go to jail or spend money trying to pay it off. I go to jail because it's the only option," Kevin said. "I hide really well. You will never find me. I guarantee you if I tell you exactly where I live, you still won't be able find it," he says.
  After talking to Kevin, it is clear that camouflaging is part of his daily routine. He has to hide to avoid trouble with the police, and he also has to make sure his belongings are concealed so no one can steal any of it.
     Despite not having any access to any shower or hygienic products, Kevin says he is a relatively healthy man, and food is no big deal when it comes to his health. Even when he is sick, he has to cough it off. During frigid winter nights, he has around 10 blankets and sleeping bags to stave off the cold.
—————————————————————————————————————
  With homelessness on the rise in Santa Clarita, there is a false impression of what is causing the epidemic.
 "There's no affordable housing in Santa Clarita," explained Delaynah Cleveland, Case Manager at Bridge to Home. "Most of our clients are on fixed income due to disabilities and just different things, and a lot of apartment complexes don't want to work with our program and our clients. That's definitely the biggest issue: income and flexible landlords."
  There have been stricter rules involving homelessness implemented by city officials in Santa Clarita. Officials want SCV to be a "no homeless zone," according to multiple articles from local newspapers. In the city council meeting that took place on June 27, it was decided that "individuals can't sit or lie down in a wide range of public spaces, including streets, sidewalks and maintained landscaped areas."
  The council believes they have solved issues by building a homeless shelter; however, many homeless people choose to go to shelters only as a last resort. Kevin told us that shelters are usually full of bedbugs, lice, drugs and uncomfortable cots in rooms where your things are sure to be stolen.
  Bridge to Home only has 60 beds, even though there could be at least 1,000 homeless people residing in SCV. The city of Santa Clarita has put a lot of their time and money into getting the shelter going, and keeping it open and running year-round. Although Bridge to Home is supported by the community, there simply isn't enough space for the homeless population. Because of this, most people find shelter in "The Wash." The issue with this is that it is entirely composed of dried brush, and with fires set by the homeless to keep warm, the risk for wildfires is incredibly high.
  Rumors claim that the police department in Santa Clarita  has been sending homeless people by train to Sylmar, with no way of checking up on them after their departure and no plan ahead of them. This claim was confirmed by anonymous first responders — and it makes sense. If homeless people would rather not stay in homeless shelters, then the only thing the police can do to make SCV a "no homeless zone" would be to send them away.
  Unfortunately, the police could not be reached for comment after multiple scheduling attempts. The Paw Print was able to reach a first responder, but they wished to remain anonymous.
  With the recent 2018 midterm election, two propositions were passed to improve the lives of the homeless population in California. Proposition 1 allowed the state of California to sell $4 billion in general obligation bonds in order to fund affordable housing for low-income residents, veterans, farmworkers and more. Proposition 2 was also passed, which allows the state to use existing county mental health funds to pay for housing for those who are homeless. This should greatly reduce the number of homeless people in our community, and could potentially get around 35,000 people in California homes. However, laws and legislation are not the only ways to alleviate these problems.
  "I always say donate, because there's still resources needed," states Cleveland. "Donating makes a huge difference, be it t-shirts, food, money, however to help those in need. Maybe if everyone could come together to make a plan, where it's not just the normal people there, but people who actually care about what's going on."
—————————————————————————————————————-
  Truth isn't simple.
After weeks of researching, our investigation proved just how complicated the truth could be. We saw people who had fallen through the cracks of this fractured society. People who had been failed by our established institutions and who never received help. It is easy to simply gawk at these split fractures, do nothing to fix them, then gasp in horror when someone falls between them. Take Kevin for example. Despite his obvious talent and qualifications, employers turn him down again and again purely because he is homeless.    
  Truth is also uncomfortable.
  People hold this unconscious bias that homeless people are all drug addicts, crazy or lazy people who deserve or are wanting to be homeless. It's this bias that keeps us ignorant. But after one removes the blindfold of such a bias, the true image appears.
  If we truly want to fix this problem, we're going to have to get uncomfortable.
"They choose to be homeless."
"They're quitters."
"They're just taking advantage of our taxes."
… Right?