Heroes vs. Heroines: Assemble for Our Co-Ed Rally!
On March 22, West Ranch heroes and heroines crowded the gym for the annual Co-Ed rally. Luke Boss, Caitlyn Varsam, Kelsey Bacon and Jack McNamara hosted the event, all sporting capes and superhero uniforms.
Kaitlyn Weir kicked off the event with her rendition of the National Anthem, followed by the electrifying spirit helmet competition conducted by Principal Mr. Crawford and our resident Pack leaders.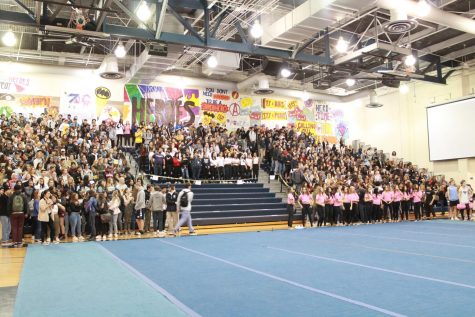 The spring sports teams came out including boy's tennis, lacrosse, to the league boys volleyball champions — all receiving endless cheers from the crowd. Our national champion dance team came out and impressed us with their winning moves. WRTV also shared their pride by recapping the successful spring sports season with a video.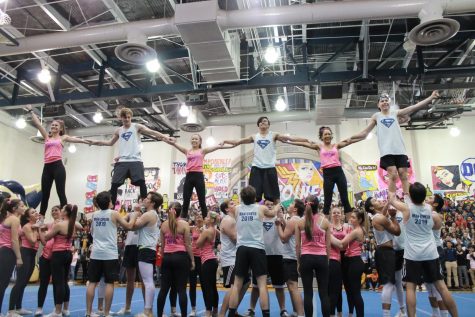 But the rally didn't end there. The long-anticipated man cheer and Co-Ed dance took turns in entertaining the crowd with their hilarious routine. Mr. Manalastas also swung by for a special announcement, congratulating Robbie Myers, one of our own athletic superheroes, on a job well done as an athlete.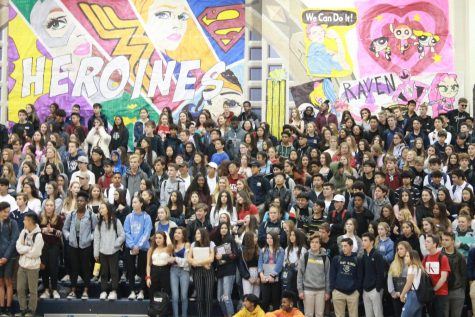 WRTV astonished everyone with a special video dedicated to our Fine Arts programs, shedding some light on some of its classes, students, and memorable work and performances.
West Ranch Hip Hop then captivated everyone with their co-ed choreography which, like previous performances, earned them a standing ovation.
The rally ended with a beautiful promposal by Justin Carver and Dylan Clark to Ione Padilla and Maia Ishikawa respectively, a moment that reminded everyone of the nearing prom season. The end of the year is fast approaching. With only a couple of rallies left for everyone to enjoy, we students must make a point to appreciate the talent and hard work behind its creation.