Dorian sweeps destruction across Northwest Bahamas, Southeastern US and Atlantic Canada
Hang on for a minute...we're trying to find some more stories you might like.
   On Sept. 9, a post-tropical storm moved from the Bahamas up to Canada. A mid-latitude weather changed the features of cold seas, allowing the hurricane to take form. 
   As the hurricane continued to strike Canada from Sept. 7 to 8, 400,000 were left without power. In the Bahamas, the death toll remains at 50, and many bodies have still not been found. About 70,000 people have lost about everything, from food to their homes. 
   At the moment, the Bahamian government is working on reconnaissance to make sure ;all family members and friends can unite. Prime Minister Hubert Minnis is working on building temporary structures to help provide for those who lost their homes or evacuees from Abaco and Grand Bahama. As of Sept. 10 the most recent update indicates that a lack of electricity has made controlling air traffic and humanitarian aid very difficult. Mercy Corps, however is bringing solar lanterns to the Bahamians so they can at least use their phones to contact loved ones.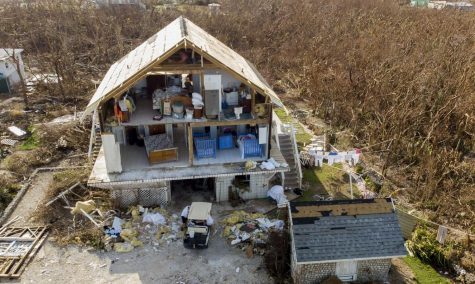 Jose Jimenez/ Getty Images
   Many high schools across the US closed due to fear of the hurricane. According to a sophomore in North Carolina, "The school closed down for two days, and it was raining hard so I had to stay home the whole time."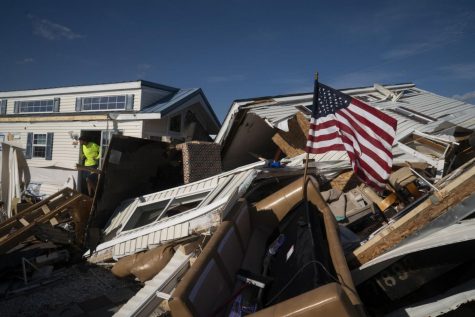 Elijah Nouvelage/ The Washington Post/ Getty Images
   At the moment, those living in Anguilla, Antigua, Barbuda, the British Virgin Islands and Montserrat should prepare for a post-tropical storm soon. Another post tropical storm, Jerry, was expected to pass the Bahamas on Sept. 26, while Hurricane Lorenzo is strengthening in the East Atlantic. 
   We are currently in the middle of peak hurricane  season, which began June 1 and will likely end around Nov. 30.