Vaping Epidemic has Started to Take Lives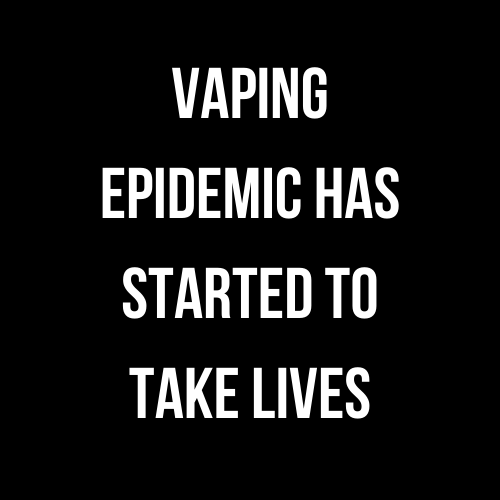 Recently, the vaping epidemic that has been spreading across the country like wildfire has taken a turn for the worse. 
   As of October, there have been more than 1,000 cases of vaping-related injuries and at least 24 deaths, according to CNN.
   The life-threatening ailments come from an unknown origin. Teens and adults that are otherwise healthy are showing symptoms such as shortness of breath, fever, vomiting and fatigue. Their treatment is often further complicated by the patients' adamant refusal to admit what they ingested.
   These injuries have popped up in 48 states in the U.S. so far, yet the cause is still unknown. The Center for Disease Control (CDC) and U.S. Food and Drug Administration (FDA) are all desperately investigating what's happening. Health officials suspect that a toxin has contaminated the products. The people who consumed them may also be at fault for reusing or misusing cartridges.
   As the cause of these illnesses are still unknown, the CDC issued a warning in early October to stop use of these products until more is known.