West Ranch Wellness Center Hosts its Grand Opening
"3… 2… 1!" Cheers erupted from the group of students, teachers and District leaders that watched as the gold ribbon was cut in two. Despite the gray clouds and chilly weather, the mood was light-hearted and happy as the crowd of Hart District students and educators were welcomed into the Wellness Center. 
On Sept. 27, West Ranch High School's Wellness Center had its grand opening. While the center has been open since the beginning of the school year, this event welcomed district  and government officials to visit the newly established part of the campus and truly see how it has impacted the West Ranch community.
The event started with speakers from the administration, district leadership, student body, as well as Assemblywoman Christy Smith. Despite the different lives, ages and experiences of each speaker, all emphasized the amount of hard work that went into establishing a safe, calming environment for the students and the importance of having such a space. 
"We are listening," Public Relations Officer Dave Caldwell affirmed. "Governing board, district staff, school staff: we're listening to the students. We're listening to what the students need and what they are saying they need and we're responding. We're trying to do everything we can to respond to help and to be able to make this experience one of the best experiences of your life as a student. That's certainly the goal — is to be able to help."
All students can understand how it feels to be overwhelmed with responsibilities and piles of work — the burdens of which can sometimes seem to be getting heavier and heavier. Having an opportunity to destress and relax can go a long way in maintaining their health and mental well being. 
"It is ten times harder to be a teenager now. The world of social media — the pressures of having your entire life exposed or how you're treated by friends — all of that is amplified." explained Christie Smith. "Without a place to go, to learn how to address those challenges as an emerging adult becomes really difficult." 
Implementing spaces such as the wellness center could help in breaking down this culture that normalizes harmful norms among the student body, such as pulling all-nighters or skipping meals. 
While West Ranch and Canyon High School are the only wellness centers established in the district, Hart District Governing Board president Bob Jensen hopes that the successes of these two centers can help fuel the construction of more in the district. 
"We put some resources into starting one at West Ranch and one at Canyon and in the meantime a bunch of other schools said 'we don't want to wait we think that we want this and we want it now  and so last summer La Mesa, Placerita, Valencia and AOC already have theirs. Sierra Vista, and a bunch of other schools built their own wellness centers by soliciting donations, doing fundraisers and they have equally beautiful spaces out of all those school cites those other schools that I haven't mentioned are all starting that process as well." 
Until then, West Ranch and Canyon students can enjoy the calming atmosphere, comfortable setting and relaxing activities offered by their campus wellness centers. 
Aviva Brynjegard-Bialik expressed that, "The wellness center has such a positive impact not just on me but all the students here on the entire campus. It's been so helpful for everyone who deals with stress, who deals with anxiety and depression. Just to have a place to go on this campus where they feel safe, where they can calm down, where they can have someone to talk to."
On Oct. 4, Representative Katie Hill visited the wellness center to share experiences with students and to see the impact of the new addition to the campus. Her visit as well as the visits of the district leadership and Assemblywoman Christy Smith indicate the changing focus on the importance of student wellness. 
According to the National Institute of Mental Health, 31.8% of teens struggle with an anxiety disorder, while 20% of teens have depression. Taking initiatives such as establishing wellness centers on school campuses would help students deal with these conditions, and help cultivate a welcoming and understanding environment. 
"I'm hoping it's a safe kind of dropping space for students, to get their balance back. and learn coping skills," Mrs. Phillips stated. "What's so awesome about this [the grand opening] is that it brings everyone together, district people, board people, students, directors, other principals trying to get their wellness centers done…"
The Wellness Center offers a variety of fun and mindful activities for students. Be sure to check out what's happening this month, and as always, never hesitate to ask for help if you are feeling stressed. 
About the Writers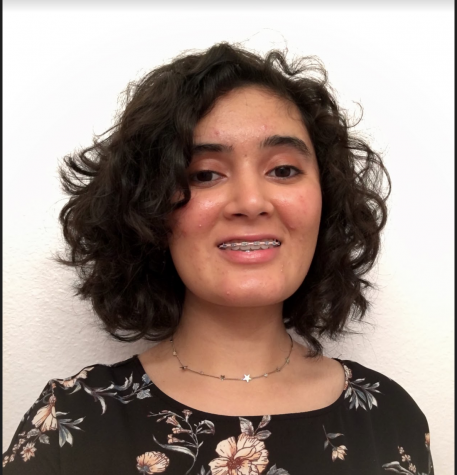 Iman Baber, Editor-in-Chief
hi guys! I'm Iman Baber - a senior here at West Ranch and one of your EICs! I hope you are loving the stories and content we're working hard on here at...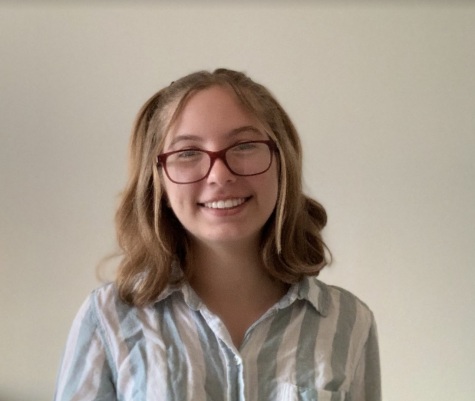 Vanessa McLaughlin, Staff Writer
I really like apple juice for some reason...oh and writing lol