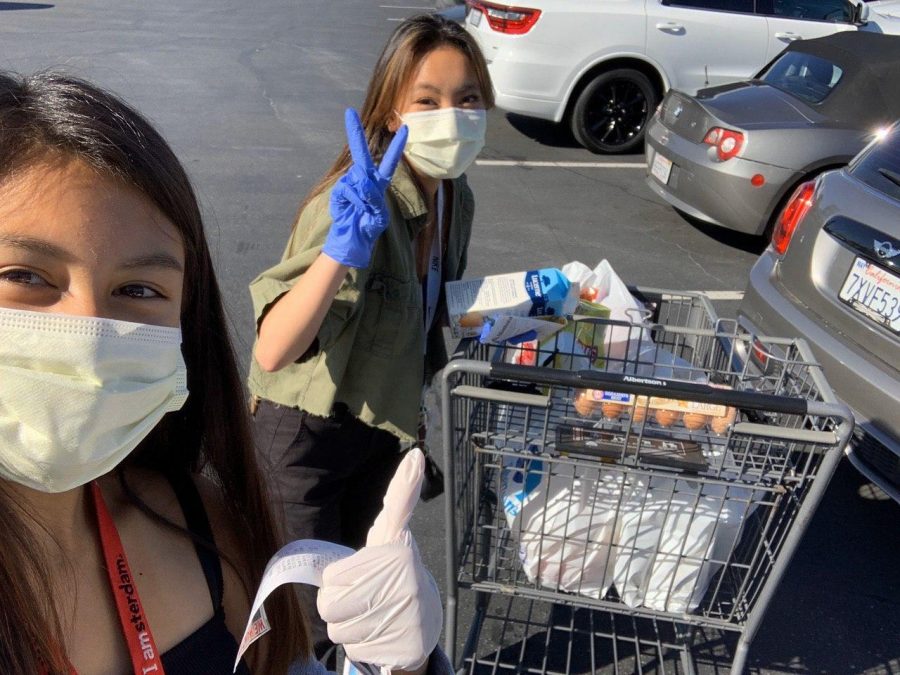 COVID-19 has affected many worldwide, with countries being forced into lockdown, schools shutting down and people living in constant fear. People with compromised immune systems are forced to stay at home in fear that they will get the virus if they make contact with the outside world. 
Despite the uncertainty of what the future holds, the outbreak inspired high school students in the Hart District to open a student-run initiative to aid the residents of Santa Clarita in their supermarket needs and groceries. 
In cooperation with students from both West Ranch and Valencia High School, Six Feet Supplies gave students an opportunity to support their community and work together safely. 
West Ranch junior Eric Luo and Valencia junior Zoe Montreola co-founded this organization in hopes of reducing the stress on families during this pandemic. 
"We knew there are a lot of people in SCV that are going through the same thing, whether they are scared or are in with a loved one who is scared. Since we are in lockdown and we have time, why not do something to help people? Just because we are kids doesn't mean we don't care. We want to help," he explained.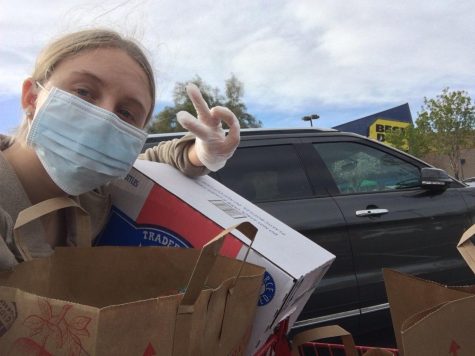 Inspired by stories of neighbors helping nearby families with their everyday needs, Six Feet Supplies took this small act of kindness to a larger scale. 
As soon as Luo and Monterola brought students together, they immediately began to work. Their team consisted of both researchers and deliverers. Crucial parts of the operation included the behind-the-scenes work as getting and giving resources was only half the battle. Luo and Montreola assembled a team of students to work on the website, publicity and research for safety precautions and procedures. 
Once that was all set, they were ready to start receiving orders and delivering. Residents of SCV can easily contact Six Feet Supplies through the website and share their contact information along with a list of groceries and the time they need the essentials. From there, Luo and Monterola are able to send drivers to pick up and deliver the items. 
Six Feet Supplies also had to overcome its own challenges. Keeping track of the stock of items requested is no easy task. Luo and Monterola smoothly worked through these barriers to keep the pick-up and delivery running with no issues. 
"We keep track of what stores have. We send people out to go to the grocery store and check out what items are in stock." Luo clarified. "We make sure they establish connections with managers in store so they can let them know what items are being restocked." 
Jeanine Mariano, a junior at West Ranch, and Caleb Kim, a senior at Valencia, are two volunteers for this organization. Their duties include picking up and delivering groceries, working on publicity and helping develop strategies of improvement for the initiative. 
Kim shared, "A lot of these people have really important reasons and stories as to why they couldn't leave the house to get groceries on their own, which makes us feel a lot more encouraged to keep going out and delivering. I've yet to encounter an order who wasn't an absolutely amazing and thankful human being."
Six Feet Supplies has already helped families retrieve their everyday supplies and has continued to be their grocery delivery system. By always wearing protective gloves and masks and maintaining the six feet rule with each other and other customers, volunteers are able to deliver necessities and groceries safely. 
Luo concluded, "Doing this establishes a human connection to let people know we are here to help."
Wildcats, if you need an alternative way to obtain your market needs, visit www.sixfeetsupplies.com to get your groceries quickly and safely. 
As of now, Six Feet Supplies is expanding, aiming to open more branches and looking for more volunteers. To get involved, check out @sixfeetsupplies on Instagram. 
All pictures provided by Caleb Kim.