Amidst the coronavirus pandemic, children start contracting a mysterious inflammatory illness
   Coronavirus emerged in China in December of last year, and ever since, it has ravaged the entire world. According to the WHO, as of June 8, there have been 6,931,000 people infected, and 400,857 people have died.
   When the pandemic began, the population affected by coronavirus was comprised mainly of people above the age of 65. According to the CDC, adults aged 65 to 84 make up 31% to 59% of hospitalizations, 11% to 31% of admissions to intensive care, and 4% to 11% of deaths in the United States.
   This has led to many young people believing they are immune to the virus; defying stay-at-home orders and flocking to public areas.
   However, it has recently been discovered that this is most certainly not true.
   The coronavirus has led to a new illness, known as multisystem inflammatory syndrome, or MIS-C, that has been sickening children all around the world.
   The mysterious illness is similar to Kawasaki disease, a condition that causes inflammation throughout the body. Johns Hopkins University states that MIS-C can cause symptoms such as fatigue, rashes, abdominal pain, vomiting, red eyes, and swollen feet. 
   As stated on The Washington Post, during the week of May 21, doctors across the U.S. were looking into MIS-C cases in more than 20 states, and the total number of cases was estimated to be around several hundred.
   The New York Times states that MIS-C is the body's overreaction to the coronavirus, and it can cause potentially fatal inflammation in the heart, as well as toxic shock. 
   As reported on NBC News, there are several criteria needed for an MIS-C diagnosis — a fever of greater than 100.4°, inflammation, problems in at least two organs, and evidence that an individual has been exposed to the coronavirus and developed antibodies.
   It is crucial for young people to understand that MIS-C is an extremely dangerous illness, and can be potentially deadly. This is why everyone needs to be very cautious, and take steps to protect themselves from coronavirus. Be sure to follow the guidelines recommended by the CDC. Wash your hands often, use hand sanitizer, and avoid touching your eyes, nose and mouth if your hands aren't clean. Be mindful of social distancing guidelines and wear a face mask when outside. 
   Stay safe, Wildcats!
About the Writer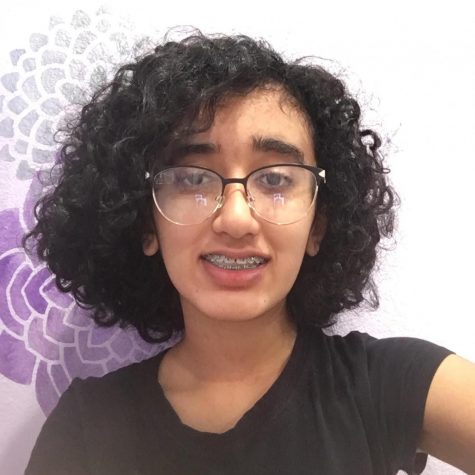 Noor Baber, Staff Writer
Hi! I'm Noor, and I'm a sophomore here at West Ranch. This is my first year in Journalism. One of my favorite hobbies is reading, and I love going to the...