What Election Day will be like in 2020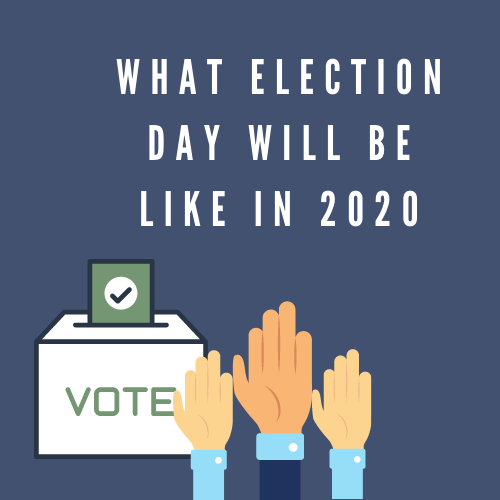 As of Oct. 25, over 60 million Americans have voted, according to CNN. This number surpasses that of the last election in 2016, possibly due to the social distancing measures put in place. States require regulation of voter density for in-person polls, and ballots sent by post require more hands-on intervention by poll workers.
   Voting measures vary by state, and some regions, even within a state, have different measures set in place. In California, mail-in voting is available for everyone, with ballots being mailed automatically to voters. For other states, mail ballots are available options, but varying processes must be finished before being mailed one. In-person voting is another alternative, but counties must maintain a ratio of one precinct per 10,000 voters. 
   NPR reports that public safety officials are preparing for tensions and potential violence on election day, but more so after, regardless of the outcome. The National Guard will take part in protecting cybersecurity to prevent foreign parties from interfering with the vote. They, in addition to the military, are opting out of physical presence at polls, which will be left up to poll workers and local police. 
   These concerns are nothing new, but may be amplified by this year's mail-in ballots. The Department of Homeland Security has assessed the likeliness of unrest on election day, stating on their website that "Domestic Violent Extremists present the most persistent and lethal threat." Mass gatherings at polls and voter registration events may be the most likely targets for potential violence.
   Though there have not been any credible threats, a major cause of worry is that the period between election day and finding out the results of the election will be significantly longer this year. After polls close on Election Day, votes will not have the results out immediately, as the mail-in method takes a considerable amount of time. 
   Workers must open envelopes and verify their contents by hand before tabulating them. After certifying that the voter is valid, they must remove the signature from the ballot to keep the voter's information confidential. Processing may have begun about a week or less before Election Day itself, but the counting will most likely not be finished by election night. The Pew Research Center reports that some states do not allow for processing to begin before Election Day.
   With the new option of mail-in ballots, many are worried about an increase in election fraud. However, no evidence suggests that this will be an issue, especially since anti-fraud measures–most of which are kept anonymous–are in place. The California Secretary of State is offering a way for voters to track their mailed ballots. This useful innovation, aptly named "Where's My Ballot?", allows voters to receive notifications concerning the status of their ballots as well. Information on how to sign up can be found here.
   The use of absentee ballots may aid in increased voting opportunity for the elderly and those without access to transportation, allowing even more citizens to participate in this election.
   Voters had to register by Oct. 27, a week before election day. Absentee ballots must be requested by Nov. 2, and are due by midnight Nov. 3.