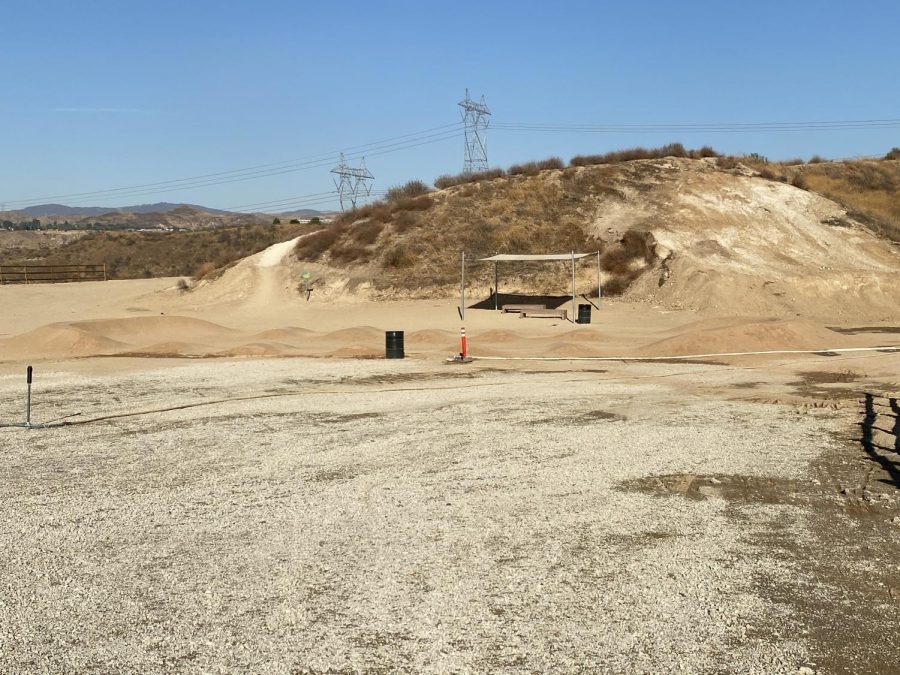 On Sep. 11, 2020, the city of Santa Clarita held a ribbon-cutting ceremony to unveil a new bike park. Construction of the Santa Clarita Bike Park began on July 11 and took approximately five weeks to complete. The park was created to make more outdoor recreation facilities where everyone can be safe and socially distanced from one another. 
   The Paw Print got a chance to speak with Justin Santos, the recreation manager in youth sports, shortly after the park opened. Santos mentioned that it has been a big hit among residents of all ages that have visited the park.
   Two different tracks are offered at this facility: one for younger kids just learning to ride and one for more skilled riders, including bigger jumps and banks. 
   According to The Signal, a local newspaper, the bigger track, also called the pump track, has 330 yards of jumps, platforms, and straightaways and is entirely made of dirt. The pump track was designed by Dane Herron, designer for tracks featured in the X Games, Red Bull, and even the 2012 London Olympics. The smaller track is more of a bowl shape with gradual humps throughout.
  Sitting on seven acres of land, the bike park has not only tracks, but a variety of mountain bike trails in the hills surrounding it. The trails range in difficulty from beginner to experienced, all winding around the park. These are also very popular among visitors, with many of them taking their mountain bikes up to go explore the area and get a birds-eye view of the park and the two tracks.
  The site is currently undergoing construction. Santos explained that the park is entering phase two, and two more new tracks will be added in addition to the existing ones. A mid-range pump track, geared towards 10-12-year-old children will be added along with a BMX racing track. Santos estimated that construction would take approximately two months. He also mentioned that the park received a sponsorship with two bicycle companies: "It actually just locked in a sponsorship with Trek and Fasthouse, two local bicycle companies."Both agreed to sponsor the park and possibly change the name.  
   Along with  Santos, the Paw Print got a chance to speak with Truman Harrah, an avid bike rider. Harrah mentioned that he does lots of bike riding, but not always necessarily mountain biking. While talking to Harrah, he expressed that although he did not know about the park up until recently,  he " would definitely go at the very least to try it to see if ❲he likes❳ it or not." 
  If you want to go check out the Santa Clarita Bike Park, go to the George A. Caravalho Santa Clarita Sports Complex on 20870 Centre Pointe Parkway. It is free of charge and is currently open from dusk to dawn everyday. Stay safe Cats and have fun!