William S. Hart District prepares for the upcoming semester with new regulations and possible procedures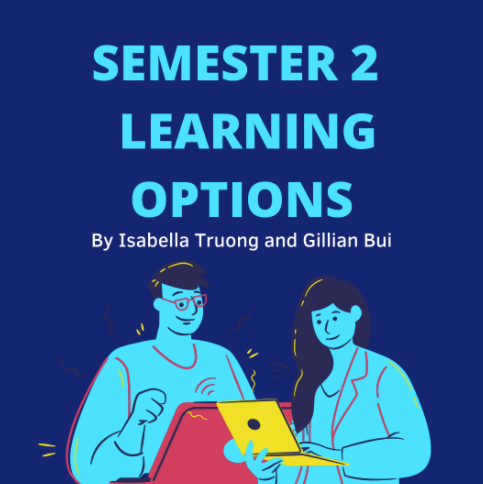 The COVID-19 pandemic has had a major impact on the education system this year. Students of the L.A. County have not been in person at school since March 13, the day that schools were temporarily closed for a few days and instruction was moved online for the remainder of the semester. Schools were only open for administration and workers, while students remained at home. Students from every age group, including high schools and colleges, went completely online and were told to adjust to this new learning experience, and still continues today. 
Preparations
In order to make a decision on the possibility of transitioning to a hybrid-formatted education, our William S. Hart Union High School District staff have been keeping their eyes on the number of cases in both the United States and Santa Clarita. However, the schools in the district do not have the ultimate authority to decide whether or not students will be attending school once again. This choice is entirely based on The Los Angeles County's Department of Public Health, so the district must be certain they're following protocols. 
William S. Hart pushed for new procedures to reopen their schools next semester and offered a few options for parents and their students to choose from. Ensuring that the students and teachers are safe and will not get infected with COVID-19 is essential and a major concern for the district. According to the COVID-19 page on the William S. Hart website, "…the scope of the decisions the Board can make is limited by the health orders. Current health orders do not allow for the 'full reopening' of schools and the Board does not have the authority to ignore these mandates." 
Multiple updates will continue to be sent through parent emails regarding decisions about different learning options for the second semester.
In an interview with SCVTV Community Corner back in August, Superintendent Mike Kuhlman and Assistant Superintendent Kathy Hunter discussed the specific protocols that must take place before reopening.
"The governor has added some additional restrictions, and we are to pay attention to the LA county COVID watchlist." The superintendent continued, "We are currently on the watchlist because of excessive numbers of positive cases and hospitalizations. And as a result of that we need to pay attention to and be off that watchlist for at least 14 days prior to the ability for us to transition students back onto campus." Students are not likely to return to school unless LA County is able to compile very little amounts of positive cases amongst communities. Our county has still remained on the watchlist since August. 
"We are in a well-planned mode and so we want our parents to help us help our students know that this is regular school. Even though you are still online, the expectations are more how they would be in a traditional classroom," Assistant Superintendent Kathy Hunter added. 
Independent Study
For students who prefer to work from home and are self-motivated to learn at their own pace, the Hart District is offering an alternative to traditional schooling. West Ranch has allowed students to participate in the independent study program provided by Learning Post Academy using the Apex digital platform. 
According to their website, Learning Post Academy is a tuition free public school that provides a flexible learning environment where students are not required to show up at any school premises and attendance is solely based on completed work, rather than physical presence of a student. It offers a variety of program options including independent school opportunities, online courses, and the option to attend courses on a comprehensive school site or a combination of programs. Students and their families receive a personalized learning plan, college prep courses, study support groups and one-on-one instructional support when necessary.
"If a student and family selected Learning Post, they will begin at the start of second semester no matter what our COVID numbers are. Because this option involves a student being withdrawn from West Ranch and enrolling in a Learning Post, there is more involvement, and it is more based on independent learning and a different program than our curriculum," stated West Ranch High School Principal Crawford. 
The staff partners with parents and the community, who work together to meet the individual learning needs of students in grades 7-12. Students who would like to graduate and begin college early may benefit from this program. 
Carli Bertonneau is a sophomore who has been doing independent study for over a year. When asked about the benefits and disadvantages of this option, she explained, "I get to work at my own pace and figure things out in a productive way that works for me. Some days, it can be hard to be self-motivated, and it's difficult to keep strong connections with people my age. Overall, I think it benefits me, and it's opened more opportunities than public school was capable of."
Blended and In-Person Learning
Blended learning is an idea that was originally going to be implemented at the beginning of the school year. The Hart District faculty planned on evaluating their options after a five-week period completely online, after which they would decide whether or not going back to school would be a good decision. However, the original plan was scrapped because the Los Angeles County Department of Public Health mandated that the number of COVID-19 cases in our area was too high for a return to campus. Students have remained completely online since. 
"In-person learning is much easier for me to focus, and being able to focus is important in school," explained Isabella Aguilar, a student at Canyon High School who prefers the hybrid format over the other options. 
In the blended learning model, students are expected to attend campus in person only two days throughout the week, and spend the other three days online. According to the Hart District website, most classes will have between 14 and 18 students in each classroom. It is expected that blended learning students will attend school based on their last names (A-K & L-Z) in their respective cohorts that they are sorted into. Cohort A will go to school in person on Mondays and Tuesdays, and Cohort B will attend class on campus on Thursdays and Fridays. Each cohort will be on the West Ranch campus in person every other Wednesday, taking turns.  According to William S. Hart District website, blended learning will end promptly at lunchtime and those in-person will be provided with Grab-And-Go lunches. 
"We have installed bottle filling stations, one on upper campus and one on lower campus, so students do not need to use regular water fountains.  We have instituted a student and staff check-in software called CrisisGo that our staff and those students involved in our small cohorts and athletic conditioning classes have already been using," Principal Crawford continued, "this software also includes a COVID questionnaire that students must complete before being allowed on campus." 
Elizabeth Chaidez, a freshman at West Ranch, talked about how "students can gain back the social aspect of school which, for a lot of kids, is the main reason they enjoy going to school. Not only will seeing our friends be amazing but also having a teacher in front of us can help those who have a learning style that's not compatible with online learning." For many, online schooling hasn't been ideal with the lack of interaction with others, which means that people like Chaidez are eager for blended learning to begin. 
Freshman Karina Hartounian also explained that "one disadvantage of blended learning is the possible risk of students getting COVID-19. If we aren't safe, bad possibilities are inevitable." Many families and staff are concerned about the rejoining of school, so making a decision has been very challenging for most. 
The format also forces teachers to adjust their curriculum and the scheduling for certain assignments and tasks. The district has given teachers the opportunity to rework class structures to accommodate for blended learning. 
"It will greatly affect all of my classes. Teaching online-only was a major learning curve in which I had no experience to build from. Now that I feel comfortable about online teaching, I will be starting from scratch to learn how to effectively teach in a blended environment," explained Mr. Lindgreen, Honors English and AP Language teacher here at West Ranch High School.
Regulations at school still apply in the sense of disinfection, social distancing and wearing masks at all times. Most sports have returned to campus and have been following these procedures since mid-September. They have been able to continue practices and tryouts with the expectation of a season in 2021. 
Principal Crawford continued to talk about the issues and the concerns beginning to increase as we near the second semester. "For Blended Learning or Distance Learning, it will depend on the COVID numbers in our county.  We are tied to these numbers, and the determination of the state, county and district," Crawford explained, "if these numbers go significantly down, we have the opportunity to open for Blended Learning.  If the numbers do not go down and we are not given permission from the state and county to open we will remain in full distance learning, which is where we are now," he stated. 
Online Learning
Students may also continue remote learning, but remain part of a school-site cohort. In this option, students will continue enrollment at their current school and participate remotely with the assigned classes and teachers. 
"I chose this option over the others because I've already got used to distance learning and might be more stressed switching back and forth between school and online learning," described Carsen Yahata, a freshman at West Ranch.
This option is similar to the current format, except teachers and staff will be adapting their teaching methods to balance the needs of in-person students with the needs of remote students. Each teacher may create their own learning plan and course structure to best fit their desired content-coverage as well as their preferred teaching style. 
Saugus student Allison Cahill is planning to go fully online as well, she stated "it's unsafe to go in person. Everyone has a risk of getting the coronavirus. Plus, I have more time to finish assignments and relax more." 
Overall Conclusions
However, cases have risen to larger numbers than back in March and are continuing to increase rapidly. With the holidays, and events like Thanksgiving, gatherings and parties, COVID-19 cases are on the rise, putting people at risk. It is not certain what the circumstances will be by 2021, but the plan to fully return is still in production. 
The Hart School District has explained on their website that the welfare of students are their top priority. "We will make improvements to the system, address our students' needs, and do everything we can to provide the best education possible under the continually changing conditions and unique circumstances we continue to face."
COVID-19 has had a huge impact on our world today, and will only continue to affect it more and more unless people stay cautious. The William S. Hart Union High School District wants to return to familiar practices, but the current quarantine situation and rising coronavirus cases will be an obstacle to overcome.  With the possibility of new learning formats, it is important that the health and wellbeing of both students and staff are taken into consideration. 
"Schools are allowed to continue in distance learning with our small cohorts and athletic conditioning classes going forward.  We will continue to monitor and inform our families if anything changes. I just want everyone to be safe and healthy, especially over the Winter Break," Crawford explained.