Is Black Friday Worth It?
Hang on for a minute...we're trying to find some more stories you might like.
Black Friday is traditionally the day following Thanksgiving Day. This is often the "opening day of the holiday season." Retailers open extremely early, stay up until late hours, and advertise massive sales. It has become the most routine shopping day of the year since 2005. Last year consumers spent about $53 million. However, there are some risks that have discouraged me, and may discourage you, from shopping at this year's Black Friday.
For the past few years, Black Friday has brought out violence in some consumers. In 2006, a man in Roanoke, Virginia was found assaulting another customer. In 2008, in Valley Stream, New York a crowd of 2,000 buyers trampled an employee to death. In 2010, in Madison, Wisconsin a woman was arrested for cutting in line and threatening anyone who would object. Last year, in Porter Ranch, California a woman pepper sprayed and injured 20 shoppers. These were only a few incidents.
Although Black Friday offers the best deals of the year, good shopping comes with a risk. I think it's amazing how some people desperately want a good bargain; a good bargain that could cost you an injury or life. Going to Black Friday this year may put me at risk for that. Also a trip to a busy store on Black Friday is usually unpleasant. Employees are in a bad mood due to the late hours, you don't always get what you want, and other shoppers may not be courteous to you.
An alternative to Black Friday is Cyber Monday. There is also Cyber Thanksgiving and Cyber Black Friday, but Cyber Monday usually has the best bargains. These Cyber days provide the same massive sales from the same retailers participating in Black Friday. Some internet deals are wroth more than shopping at Black Friday.
When going to Black Friday I would prefer to go before a crowd, but not at 3 a.m. in the morning. This year, I think I'll stay home and shop online instead of going through the chaos of Black Friday.
About the Writer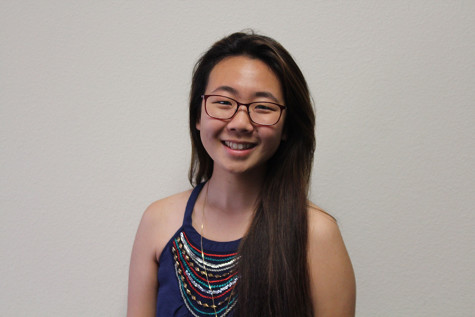 Candace Ro, News Editor
I am a lover of writing. I also like art, but I think I convey my thoughts and ideas better through writing. I look pretty typical on the outside, but...