Mascara Made Out of Oreos: Grandiose or Gross?
Hang on for a minute...we're trying to find some more stories you might like.
In January, beauty blogger Katherine Ward changed the world of makeup through her tutorial on how to make mascara out of Oreos. That's right. MASCARA out of OREOS. This idea may sound crazy, but Ward has pulled off this crazy tutorial. Her video has been the center of attention for quite some time with some people saying "cool" and others saying "yuck."
First of all, let me point out that people have become very dependent on technology. Google solves most of our problems, Facebook lets us communicate with people who may be on the other side of the world, and YouTube is a powerful source for sharing videos and spreading information.
Nowadays, people can find almost everything on the Internet. Don't know how to curl hair? Google it. Need to figure out how to make homemade taquitos? Message an experienced friend through Facebook. Don't know how to download a computer software? Watch a video out of the hundreds of videos found in the YouTube search bar.
People have been taking advantage of the Internet and the Internet has shown to be convenient for users. But the overall level of originality has decreased over the years.
As mentioned before, if someone searches up how to download a computer software on YouTube, hundreds, maybe thousands, of results will appear. Chances are the majority of videos will say similar tips and methods to help those who are watching. If the videos are similar, it would not matter much to viewers whichever video they watch. But that is not normal of humans.
Humans' natural instincts are to get attention. YouTubers want – no, need attention, which is why Katherine Ward developed an abnormal and "fresh" way to create homemade mascara.
Her idea is interesting. It stimulates people's curiosity and makes it hard for people to wrap their heads around, making them click on her video. Those who click on her video decide to do so because they think "How can this person pull through?" or "What does she mean?" It is a cycle and an ultimate trap of the human mind.
In her video, Ward shows her step-by-step process which includes the crushing of Oreo cookies and adding water to crushed substance. Her video seems credible and persuasive, especially when she shows the "Before" and "After" pictures. Viewers can see a visible and sharp difference in her eyelashes when the two pictures are put together side by side.
Ward encourages viewers to try this and tweet or hashtag #xxmakeupiscoolxx. But by the looks of people's reactions, this makeup is definitely not cool.
Mascara out of Oreos could be deemed as creative, however the lack of rationality has tainted the originality aspect of the experiment. This procedure could be harmful to both financial conditions and the human body.
Mascara from any drugstores average about 7 dollars. Whereas the entire process of making mascara out of Oreos costs more. This process includes one package of Oreos ($3-4), rubbing alcohol ($1), one package of cotton swabs ($5), and eye primer ($3-5). Would you rather spend 7 dollars or spend at most 15 dollars and deal with mixing and stirring?
According to multiple YouTube comments, the physical results have not been great either. User Sofia Barongi shared with the entire world that her eye is "red,swollen, and has pus coming out of it." She has emphasized that she sanitized and even bought a new mascara wand.
Some people have speculated that making mascara out of Oreos is simply not worth it.
"I don't think this process is a great idea considering your eyes can be harmed and your money wasted," said Jiyoon Jung, a senior and makeup whiz at West Ranch High School.
Creativity is a highly complex idea that may be beneficial and eye-opening. But it should not be abused or forced. Ultimately, great desire for creativity may inflict harm on others.
About the Writer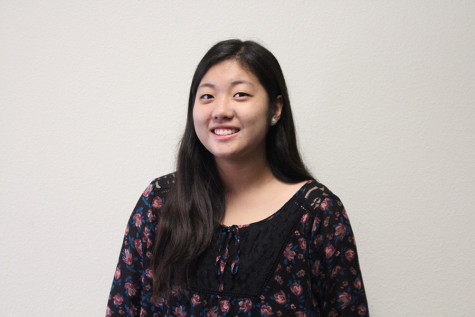 Sydney Chang, Opinions Editor
Hello I'm Sydney Chang, a senior and co-editor of the Opinions fam! I love to eat, eat, and eat. Hit me up if you want to go to Disneyland. I am so excited...