New Snapchat Update Is Overrated
Hang on for a minute...we're trying to find some more stories you might like.
On Sept. 15, almost every Snapchat user had the same story: a video of themselves puking rainbows. After seeing almost 12 of the same stories, I can attest and say that it got pretty annoying after a while.
According to the Martin-Wilbourn Partners website, Snapchat is the third most popular social networking application among millennials. Ever since its popularity surge in 2013, Snapchat has been working hard to add new features and garner attention. Over the years, Snapchat has added geofilters, best friend emojis, and Snapcash, all of which have been somewhat successful ways to keep its users.
But is too much new, too much? The recent Snapchat update, with its mind-boggling filters, had a majority of users and critics pleasantly surprised. Almost everyone updated his or her story with one of the new features (especially the puking rainbows). Various news sources reported the same thing over and over: "New Snapchat Update 2015" and "Here Is the New Snapchat Update!" Seeing everyone use these features and report on this issue probably made you want to try it as well. In all honesty, the news of this update was way too hyped. It is just an update not another World War.
I'm not neglecting the excitement and efforts Snapchat has stirred up, but it just doesn't seem necessary. Snapchat is already known for its fun and creative features. Before this announcement, users could still have fun with it. Every person could draw on the picture, add popular emoticons, and add color filters. I truly believe that Snapchat is a great source for people to showcase their creativity and humor. Meanwhile, this new update is contributing to the declining creativity.
Before, people would use just the pen tool to devise a creative portrait. Wigs. Unibrows. Pet Unicorns. These and so many more could be drawn by the hand. But now, all users have to do is click on a button and cool features/animations are already there. The focus has shifted from thinking to clicking.
This idea does not apply to just Snapchat though. All social networking sites are certainly convenient but elevate below-average thinking sometimes. This should make sense considering all the features and buttons are already there. Social networking sites have been developed to be advanced and easy for all users to access, but ultimately, there is no genuine thinking in the human mind.
Isn't the idea of being able to communicate with numerous people through pictures and short videos revolutionary enough?
The answer is no, proven by the recent Snapchat update. The people behind the making of these features went overboard, and some of these features are genuinely scary. Why would anyone enjoy piercing, yellow eyes with a mustache? Why would anyone enjoy looking like a ghoul/zombie? There have been trending videos of adults scaring their children with this new feature. One girl, in particular, had no idea what it was and freaked out when the monster-looking face appeared. She and I have something in common.
Sure, this could be classified as entertainment. But there are so many other ways to entertain people without giving them a heart attack. Snapchat has achieved another milestone in their history, but this should not be constantly praised and talked about.
About the Contributor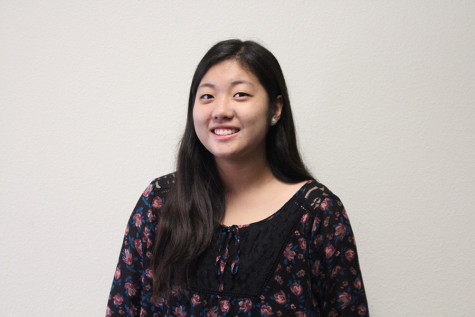 Sydney Chang, Opinions Editor
Hello I'm Sydney Chang, a senior and co-editor of the Opinions fam! I love to eat, eat, and eat. Hit me up if you want to go to Disneyland. I am so excited...