"Haters, Back Off!"
Hang on for a minute...we're trying to find some more stories you might like.
Miranda Sings.
When people hear this name, they immediately picture the red lipstick smeared all over her lips and the red pants that leave enough girth for her funky dance moves.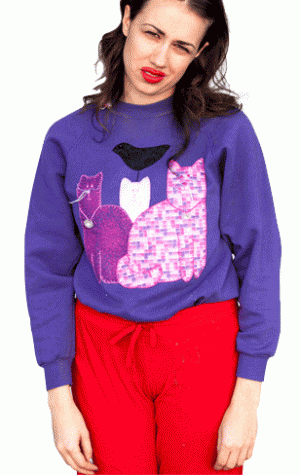 Miranda Sings, a character played by Colleen Ballinger Evans, has become a sensation on YouTube for her silly yet hysterical humor. She satisfies the desires of her fans with videos of herself showing "tutorials," collaborating with other YouTube stars, and ranting about her haters. Her videos would not be the same without her egotistical grimaces and eyebrow raises. While many of her Mirfandas (the title Miranda Sings fans uphold) support and laugh at her videos, those on the other end of the spectrum absolutely despise them.
"You are ugly"
"lol you sing so treble."
Based on the pitiful spelling mistakes and level of immaturity evident, I have concluded that 10-year-olds have probably written these hate comments. These 10-year-olds really do not understand the whole idea of humor and satire.
Miranda Sings often covers popular songs, and she sings them in a certain way that just screams "Miranda Sings." While her dramatized soulful voice and fluctuating intonations in her voice ("let it goo ↓ ooo ↑ ooo ↓")  make me (and other fellow Mirfandas) laugh, these qualities make others simply spat. Swifties furiously type on their keyboards. Beliebers cannot believe their eyes and ears. Directioners want to pull their hair out.
They simply think, "Why?! Why is this crazy woman ruining our idol's songs?" And the answer is, simply, because she wants to and has proven to be successful with her style of humor over the years.
I do not mean to steer this article in a political view all of a sudden, but let us take a look at our first and foremost amendment. The First Amendment respects people's freedom to express and live as an individual. Miranda Sings is simply acting in accordance with this amendment while making almost a million dollars every year.
Her humor may be considered absolutely childish and ridiculous, but people love her for not being afraid to show her true self and doing what she believes to be her forte and passion.


Haters can continue to hate, but her success and popularity will continue to expand. Miranda Sings has hosted multiple comedy acts across the nation and attended some of the biggest events, such as VidCon and the Teen Choice Awards. Her book "Selp-Helf" became "New York Time's" #1 best-selling book in the summer of 2015, and she will have her own Netflix TV series that is to premiere sometime soon.
Her name has become big in the world of YouTube. Her popularity and fame will be maintained as long as she possesses the same arrogance and calls out her haters to back off.
About the Contributors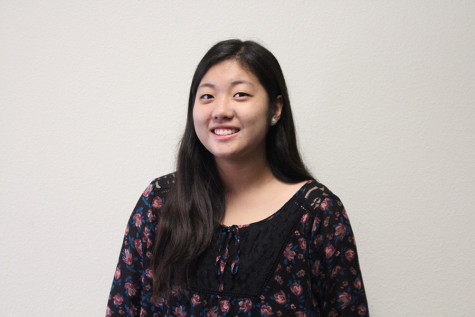 Sydney Chang, Opinions Editor
Hello I'm Sydney Chang, a senior and co-editor of the Opinions fam! I love to eat, eat, and eat. Hit me up if you want to go to Disneyland. I am so excited...