The Hidden Side of the World's Largest Search Engine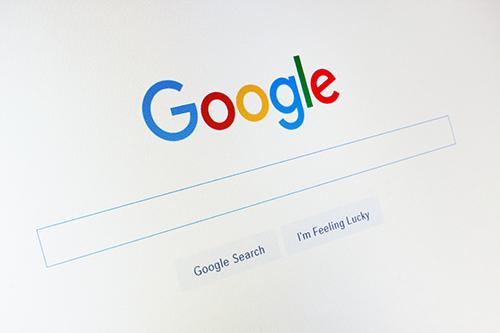 People can all agree that Google's search engine is one of the easiest and most efficient to use, considering that over 1,500,000,000 results come up 0.54 seconds after the word "apple" is typed in.
What people may not know is the underlying dishonesty of the widely popular search engine. Google has faced backlash and wide scrutiny after the corporation was found to have included extremist search suggestions and used tactics to make the Internet users favor their search engine over their competitors'.
The Guardian, the United Kingdom's renowned daily newspaper, recently reported in February that Google was guilty of skewing its users' search results. In the article "Forget conspiracy theories – here's why Google's 'Conservatives are' blacklist is worrying," Alex Hern stated while the search "Conservatives are" did not have any suggestions, the search "Labours are" or "Libdems are" suggested words such as "finished," "scum," and "pointless" to its United Kingdom users. The Conservative and the Labour parties are the United Kingdom's equivalent to the Republican and Democrat parties here in the United States. The parties' differing policies on the economy and social change clash in Britain's political field.
This is not the first time Google has faced such backlash for its capricious suggestions.
In 2013, United Nations Entity for Gender Equality and the Empowerment of Women began multiple campaigns on the misogyny of the unpredictable autocomplete of search suggestions. When people searched up "Women shouldn't," the subsequent results were "drive," "work," and "have rights." However, the suggestions for "Women shouldn't" were gone completely the following month, as if the negative search results had never existed from the very beginning.
Other than its controversial search suggestions, its manipulation of its search engine caused the Federal Trade Commission to conclude also that Google deliberately favors themselves over their rivals', regardless of their relevance or quality to the search. In another article published by the Wall Street Journal, titled "What is at the Heart of Complaint Against Google?" shopping and price services Nextag, Ciao.de, and Twenga, all companies based in Germany, reported that their search visibility dropped 91%. Meanwhile, Google's own shopping service, Google Shopping, saw a 880% increase in visibility in the United States.
This poses a problem in today's society, especially in a world full of ideological extremism and sensitivity to political, economic and social issues. If Google would want to remain as a responsible multinational corporation, then it should be willing to come up with solutions regarding honesty.
To teenagers today, Google's dishonesty may be a comedic way to express laughter. Students are more likely to perceive the problem more as a source of entertainment and would search of various keywords for pure enjoyment. But in considering how information on jobs and fashion could be influenced by Google's "invisible hand," people are unaware of Google's power on their lives.
Michael Luca of Harvard Business School and Tim Wu of Columbia Law School, who conducted a study on Google's harm, said "Stated simply, when it comes to local search, Google is presenting its users with a degraded version of its search engine."
Google is one of the most influential companies internationally as of right now, and it is concerning that other technological companies may follow Google's example. If Google wants to remain as a role model for other corporations internationally, it should consider changing its search program to be more consumer-friendly and unprejudiced.
About the Writer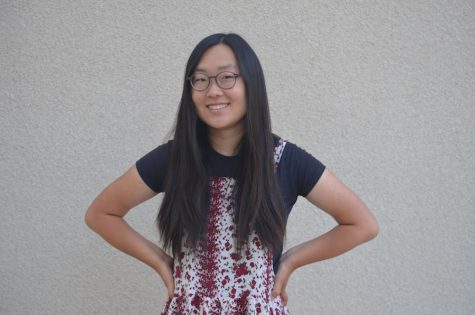 Gamin Kim, Opinions Editor
Hi, my name is Gamin and I'm the Opinions Editor. My name in French means "street urchin," but pretend you didn't hear that because that is not...