Lifestyle Change: No Sugar Detox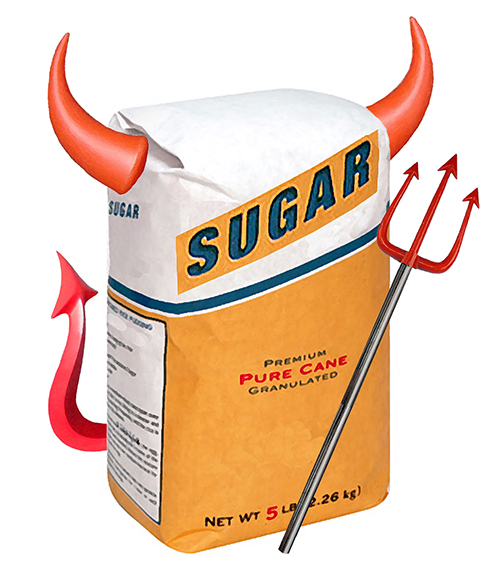 No sugar, no dairy, no wheat. Now that was hard, but not as bad as I thought it would be. For 21 days, I decided to live a sugar-free lifestyle, which surprisingly meant foods such as processed wheat and dairy were out of the question along with any foods containing cane sugar or other forms of sweeteners. As a chocolate enthusiast and radical bread consumer, I knew it was going to be a struggle. My group of friends was praying for my sanity almost everyday, and I thought I was going to need it. But let me tell you that once I got used to it, I was fine.
    The sugar-free diet is designed to cleanse the body of the toxins found in processed, sugary foods. Unfortunately, this includes the exclusion of anything with sugar or a form of sweetener, even honey! By cutting out sugar, the body is supposed to be able to function at its peak, producing more proteins to supplement the brain's memory, and reducing blood pressure and cholesterol. Not to mention, cutting out sugars most likely means that you will lose a significant amount of weight and feel less bloated.
At first, this diet was rough. It felt like my body was in shock because I didn't realize how much sugar I consumed every single day. I had a raging headache, and all I could think of was the garlic toast I would be missing for the next 21 days. On top of that, I did not know any recipes for delicious entrees without sugar, so I was sticking to vegetables and turkey. Another part of it was I was not drinking enough water. Since most beverages have sugars and sweeteners in them, water was the only loyal drink. I would normally drink large amounts of tea with honey, and that would supplement my water intake, so I was not dehydrated. So when it came to drinking mostly water, I was completely dehydrated. Within the first few days, I was ready to quit.
But as I got later into the week and into the second, all the pain was gone along with my desire for the sugary foods I once adored. I felt cleaner in a way. After I ate something, my body didn't feel weighed down by the dense cheeses or sugars. Instead I felt light and energized with a stomach full of wholesome foods that I knew would only benefit me. This feeling stuck throughout the rest of the diet and motivated me to keep eating clean because I wanted to feel this way. Additionally, I never realized how bloated I was. I convinced myself that I was fine before, mainly because I never drank sodas. But as I continued drinking water and staying away from sugars, I felt light like I had actually dropped 10 pounds in one week. That was not the case, but it was good enough for me.
"
Looking back now, I cannot even imagine how I thought the way I felt was normal."
— Samantha Hartung
Having completed the diet, the dying question remains. Did I ever cheat? My answer is yes and no. There were a few times where I would pick up something to eat, take a few bites and feel disappointed as I read that the ingredient label had sucralose, a form of common sweetener that reacts the same way in the body as sugar. Also, I did get a little bug over the weekend during the Sugar Detox, and crackers were the only thing I could keep in my system. Sorry folks, I wasn't about to soothe my sickness with a bowl full of brussel sprouts.
Overall, I enjoyed the diet very much, and I will continue to incorporate some aspects of it into my daily lifestyle. While I may not be as strict with what foods I can and cannot eat, such as honey, the diet overall was very compatible with my body and mind. I felt great, and I have trained myself to look at food labels more. I never realized how much sugar was in everything we eat, and I am now more inclined to choose healthier foods.
What I took away from this experience was not only that I should eat less sugar, but I should be more conscious about what I put in my body. Food labels really could not be more important, and I encourage more people to try this challenge. Because who knows, maybe it will teach someone else a thing or two about themselves and their health.