The Evils of the Child Acting Industry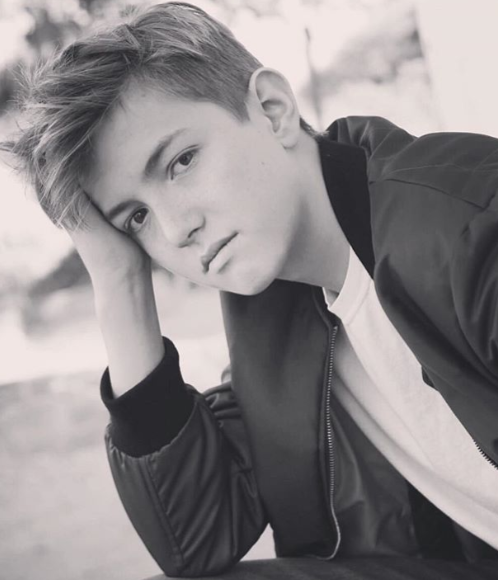 Anonymous, Staff Writer
September 14, 2019
Trigger warning: mention of sexual abuse/rape
 "He told me to leave as fast as possible," Cole Carter recounted. "The police came in. I'm really grateful for the parent that saved my life."
     At the mere age of 16, Carter, a Hart High junior, has built quite a career for himself in the film industry, appearing in multiple movies, commercials and even a JoJo Siwa music video. As a well-versed musical theatre performer, he hopes to star on Broadway one day.  
   But navigating the acting world isn't all it's cracked up to be. It can be a dangerous industry, especially for kids. Carter learned that the hard way.
   The stories of starlets like Shirley Temple and Judy Garland are long remembered for their history of being exploited. It's still a rampant problem — actors like Corey Feldman have come forth with their allegations of sexual abuse and rape as a child. It's becoming clear how vile the acting industry really is. 
   "It's the perfect opportunity for any adult to get near a kid," Carter remarked, unknowingly speaking volumes. 
   Carter himself was 14 when his life was threatened. Offered a suspiciously large sum of money, he arrived at an audition and was met with a series of red flags. 
  "There was no camera in the audition," he recalled. In lieu of a camera, the man running the audition used the webcam on his laptop to record and instructed Carter to blow up a bag of balloons. 
   "So I'm sitting here trying to blow up the balloon, and I'm getting real lightheaded," Carter recalled. "The dad of the kid before me ran in, grabbed the laptop, slammed it, and told me to leave as fast as possible. The police came in." 
Later, Carter looked up the man and found that he had a record as a pedophile with a fetish for asphyxiation, or when people get light headed. 
   Unfortunately, he isn't the only child to experience pedophilia in the film industry. Mara Wilson, of "Matilda" fame, told the Washington Post that, as a child, she "found sites that falsely promised nude photos of her, not to mention people discussing her body in sickening detail." 
   As the #metoo movement gains traction in recent years and more people come forth with stories about how they were abused in Hollywood as children, people are learning just how bad young stars have it. 
   Another widespread issue that child actors face is, oddly enough, their parents stealing their money. Children do need to have a Coogan account to become a child actor, but this only allows for 15 percent of a minor's income to be deposited into a trust that can't be touched until the actor turns 18." However, 15 percent still leave parents in control of 85 percent of a child's income, which, if you're successful, is a lot of money. 
    "I know of a kid who ended up getting kicked out by her parents because they're making a law that kids need to set up a Coogan account to become a child actor," Carter told the Paw Print. 
   In fact, the Coogan account originated because child star Jackie Coogan sued his parents for spending his four million dollars on selfish pleasures. After the lawsuit, Jackie Coogan was left with a mere $126,000, a measly 3.5 percent of the money he slaved away his childhood for. 
   What's the big issue here? One might say that child actors simply need to be more careful and aware of their surroundings. However, it should not be normal for children young as babies to, in order to have a successful career, put themselves in danger of being sexually abused or raped. It should not be normal for them to turn 18 and realize that 85 percent of their money is gone. 
      Additionally, it is important to remember that these stars are only the people who now have a platform to speak out against injustice. What happens to the children without this platform? How much goes on behind the scenes that nobody will ever know about? And most importantly, is it even ethical to allow children in the acting industry? 
   However, banning child actors is not really a solution, as it would make it impossible for kids like Carter to gain exposure and earn an income, not to mention it would rule out telling stories that involve children at all. 
   The important thing is that now we know what goes on behind closed doors. It is ever so vital that we amplify the voice of the voiceless. Using social media, we can make synonymous the names of child abusers and danger. We can push for laws that protect children. We can protest and demand that America keeps its youth safe. But what we cannot do is sit and enjoy a horror movie and know that the real horrors happen off camera.