Popeyes v. Chick-Fil-A: Spicy Chicken Sandwich Review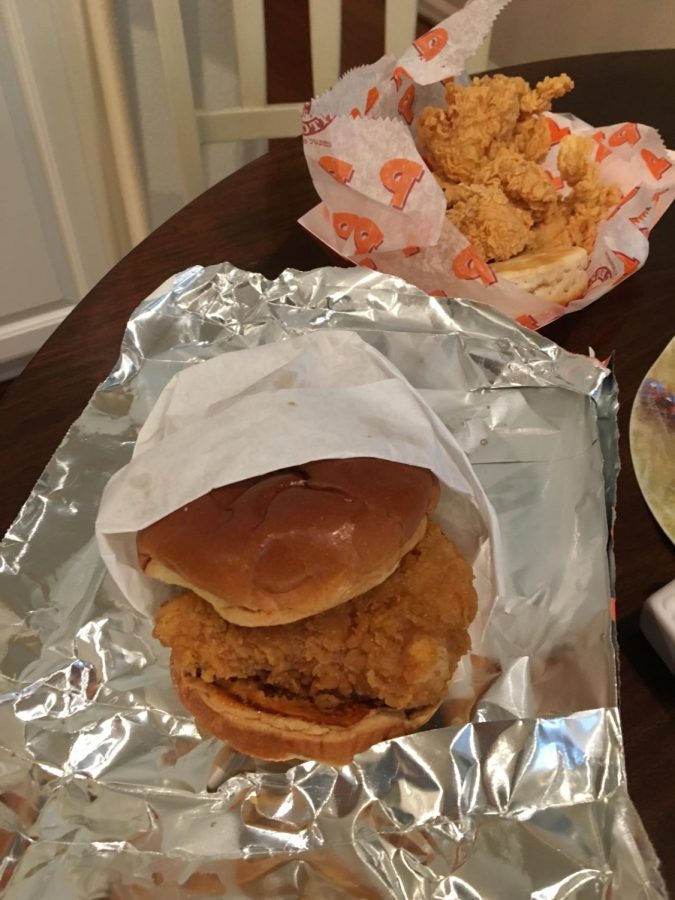 This is a review and comparison of the new Popeye's Spicy Chicken Sandwich to its preexisting counterpart, served by Chick-Fil-A. Nutritional data, prices and company morals will not be taken into account.
   The Popeyes Chicken Sandwich is 699 calories, with 1443 milligrams of sodium and 28 grams of protein, while the Chick-Fil-A Sandwich comes in at 440 calories with 1670 milligrams of sodium and 28 grams of protein. Both chains market their sandwiches at the price of $3.99 each.
   The three fundamental elements of a chicken sandwich are bread, chicken, and pickles, so each part will be evaluated separately before finding which franchise did better overall. 
   Both of the sandwiches have the same buttered brioche bun. It serves as a stable foundation to build on and is also pretty good eaten on its own. The brioche is sweet and the butter gives it more texture and savoriness.
   The chicken from Popeyes has a crunchy coating with spicy mayo-based sauce brushed on one side. The chicken is juicier than its competitor's. Well-seasoned and not unpleasantly greasy, it makes for a satisfying bite. The cajun-style mayo sauce is tangy, bold, and gives character to the meat. The size of the chicken is large and its "shell" gives variation, since every bite has a different amount of sauce and crunch.
   Contrastingly, the chicken for Chick-Fil-A is breaded with spicy breadcrumbs, and, like the regular Chick-Fil-A poultry menu, the meat seems like it's been brined with sugar and a hefty dose of MSG. It's also satisfying and has plenty of flavor, but it is a little more one-dimensional to the palate. Every bite is exactly the same as the last, and someone could get bored halfway through eating this.
   Pickles in the Popeyes chicken sandwich are closer to their natural form: the cucumber stage, which means they have been pickled for a shorter time. This is deduced because the pickles have not lost their original water content and are less briny. 
   The Chick-Fil-A sandwich's pickles are more preserved, with low water content and a firm texture. This may be more advantageous since the sandwich will not become soggy over time.
   As a whole, Popeyes wins with better taste. Its spicy chicken sandwich is savorier, has better quality of chicken meat and has done better than the original, not an easy feat. The hype from social media and news outlets is for good reason. From desperate customers rioting in Texas to a fatal stabbing incident in Maryland for cutting in line, the spicy chicken sandwich has become a subject of much media coverage. The humble dish is a cultural phenomenon that should be savored with love.
About the Writer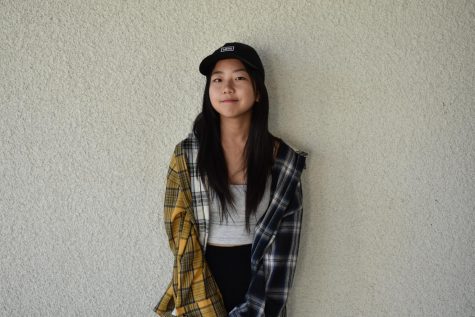 Jaeeun Park, Staff Writer
my eyeliner is straighter than me. i have shaky hands.