Fat: Nothing to be Afraid Of
Fat is something many people are afraid of, but the good news is that you don't have to be. Fat can be healthy, and it turns out that you actually need it to survive.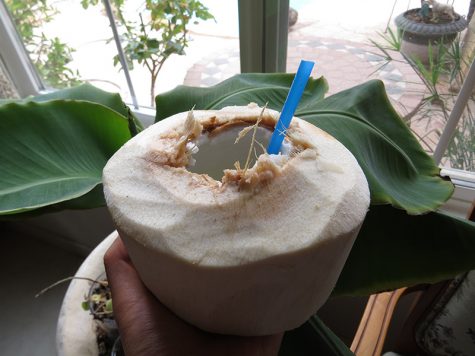 Coconuts are a good source of fat. It is filled loads of saturated fats, which are supposed to be bad, but its kind is good for you and gives you free energy. Not only this, but you can actually burn fat by eating the fat in coconuts. A study from Authority Nutrition shows that the fats in coconut can increase the number of calories you burn compared to other fats. Coconut products such as coconut milk, coconut cream, coconut shreds, frozen coconut meat, and more are very common in grocery stores. Not only are they easy to find, but they're also good for you. You can go nuts for coconuts, but it's not the only fruit with healthy fats.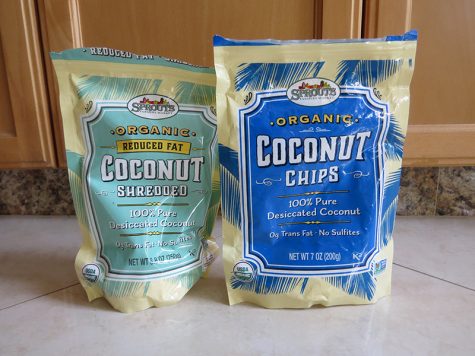 Avocados are also high in fat, but it is the good kind, so do not hesitate to pile up on guacamole at Chipotle. They can lower bad cholesterol, fight off disease and infection, prevent cancer, and help you feel full longer because of its vitamin, mineral, sugar, and fiber content, according to WebMD. Salads aren't filling by themselves, but you can make them satisfy your hunger by adding some avocado to them.
Other good additions to salads are vegetable oils, which are most likely already in your salad dressings. Vegetable oils such as extra virgin olive oil, peanut oil, and sesame oil are good sources of the healthy fats and aren't full of chemicals. HelpGuide.org says that on the other hand, oils like soybean oil, sunflower oil, corn oil, canola oil, cottonseed oil, and safflower oil are cheaper in price and quality, which means they're more likely to be in the food you're buying.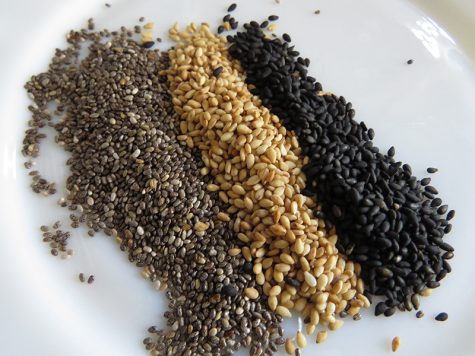 Seeds like chia seeds, hemp seeds, pumpkin seeds, sesame seeds, and flaxseeds are also a great addition to salads. These are also common to find in markets, especially in the bulk area of the store. Best Health says that they contain healthy fats, vitamins, and nutrients that keep your hair and bones healthy, prevent cancer, lower cholesterol, and relieve anxiety. Eat them as a snack, in a salad, thrown in a smoothie, or sprinkled over oatmeal or bread.
Nuts and nut butters are very similar to seeds in the way that you can incorporate them into your diet and they are full of fats that are good for you. Mayo Clinic suggest that unless you're allergic, eating nuts is recommended because it can lower bad cholesterol, help your heart, satisfy hunger, and prevent diabetes. You can eat nuts alone, or you can give them more flavor by adding salt, sugar, or spices. Nut butters are great on bread, like in your peanut butter and jelly sandwich. Looks like coconuts aren't the only thing you should go nuts for!
Many see fat as a bad thing, but really, it's not. We forget that not all fat is bad, and that we need it to live. Fat is nothing to fear!