Football Disappointment Against Valencia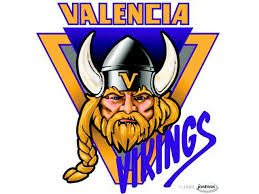 West Ranch versus Valencia. These two teams seem to have built a rivalry between them within the past couple years, as students on social media networks started blasting the opponents team with taunts, jokes, and support for their own team weeks before the game. Students from both sides accused the other school's student section of copying a theme they had previously used. Unfortunately, the Wildcats suffered a blowout loss that came across as a surprise, especially after a great effort in a close loss to Hart last week. The Vikings took an early lead that would not be lost, and they racked up touchdown after touchdown against the baffled Wildcat defense.
The game was just a matter of one team having a extraordinary on-day and the other having an unusual off-game. As a result, the scoreboard read 42-0 as the final whistles blew. The West Ranch bleachers, which were full of students decked out in neon, cheered on the effort of the hard-working Wildcats as the Valencia side, dressed in all pink, cheered for their victors.
The Viking Offense was clicking on all ends, as both their passing game and running game were on-point. Unfortunately, West Ranch was the exact opposite, as the punting squad came on the field a lot more than they would have liked.
The Wildcats are now winless in league after what seemed to be a great preseason. We expect the team to show us their full potential and use these losses as a learning experience to motivate them through their remaining games. Make sure to support your 'Cats and go to games! #AllCatsEverything