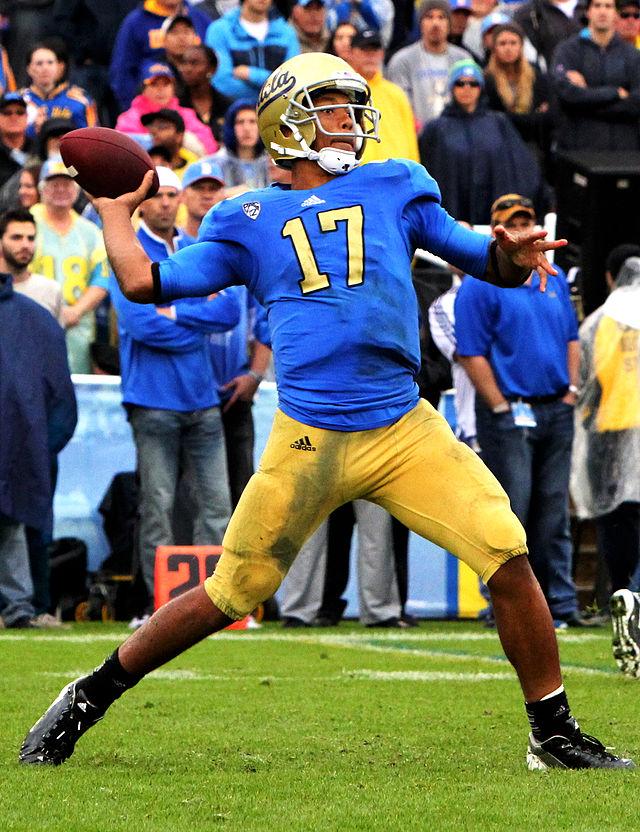 Photo by Neon Tommy
Week two in college football proved to be a huge one, knocking over 30 teams out of play-off contention and putting other top teams in trouble. There were some big winners, however, that showed they are the ones to watch out for.
The highlight of the second week of college football definitely lies with the Oregon Ducks #3 versus Michigan State Spartans #7 game. Entering the game, both teams knew it would either make or break their season. A single loss would potentially destroy their championship dreams. MSU started the game strong, coming back from an 11 point deficit to take the lead 24-18 at the half. From that point on, it was Duck domination. Oregon outscored Michigan State 28-3 in the second half and ended the game with a blowout lead of 46-27.
"The Oregon game threw me off guard," said sophomore Jack Arnold. "The teams kept shifting in momentum and I guess Oregon took advantage of theirs in the fourth quarter."
Another vital game was Stanford #13 versus USC #14. These two teams have been incredible to watch, coming within one possession of one another for the past five seasons. This game surely did not disappoint the closeness the fans expected. Stanford had the ball nine times within the USC 35 yard-line, but only put points up on two of them. USC played a fantastic defensive game, and, with help from a 53-yard field goal with 2:30 left in the game, pulled out a huge 13-10 win on the road.
"It was disappointing seeing my team [Stanford] having so many opportunities and not being able to score. There were just so many things that weren't working in the offense and we payed the price," said freshman Peter Knowles.
Some other mishaps included the UCLA #11 versus Memphis  and Ohio State #8 versus Virginia Tech games. Although the Bruins managed a seven point win over unranked Memphis, it wasn't strong enough of a performance to improve their #11 ranking, and instead dropped them by one spot in the AP Top 25 Poll. An even bigger upset was the Ohio State #8 vs. Virginia Tech game. No one saw Virginia Tech coming as they pounded through the Buckeye's defense and shut down their hot offense in a huge 35-21 victory. This devastating blow bumped down Ohio State 13 slots to #21 and surely ended any hope at a national title.
Although it's early in the season, teams have already lost hope for play-off contention and the narrowing down of the top four teams has begun. Many curveballs are bound to be thrown throughout the season, but Florida State, Oregon, Alabama, and Oklahoma have shown they aren't giving up their play-off spots without a fight.