Train. Run. WIN.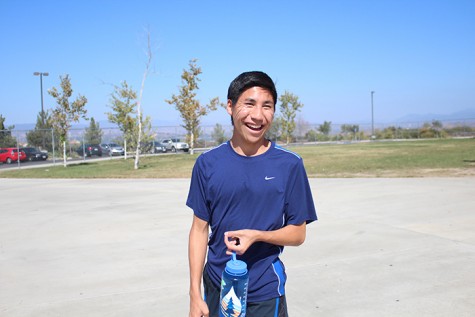 Photo by Sydney Young
Junior Matthew Go prepares for a light Friday afternoon practice. Despite the hot sun beating down overhead, Go is smiling and laughing, armed with a bottle of water and a sunny personality.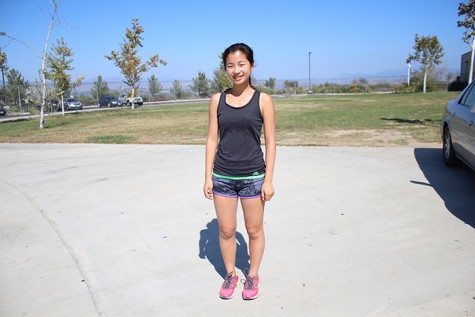 Photo by Sydney Young
Junior Chiaki Ma shyly poses for the camera before returning to her cross country practice.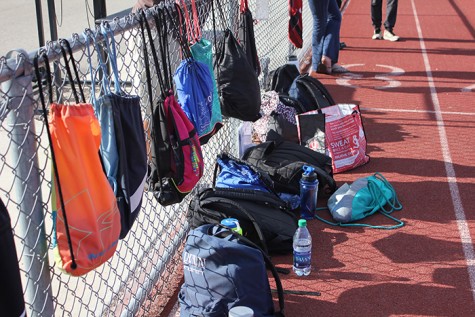 Photo by Sydney Chang
The basic cross country equipment: an athletic bag, spare clothes that let you breathe, tennis shoes, and a huge bottle of water. Most of the runners disappeared into the locker rooms dressed in stylish school clothes and emerge wearing sneakers and athletic clothes.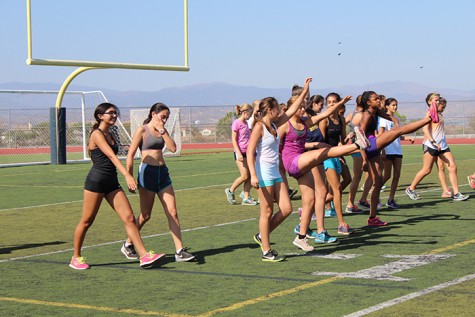 Photo by Sydney Young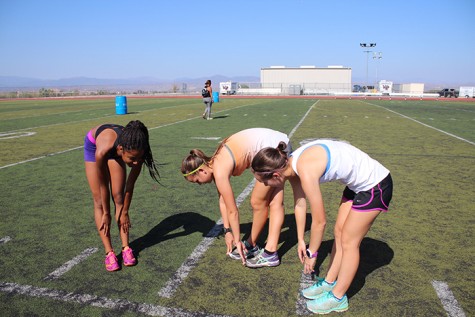 Photo by Sydney Young
The ladies practice separately from the gentlemen, and here they do their stretches on the field after having done a "light" two-lap jog around the entire WR campus.
"We practice every day for at least two hours. It's takes a lot of preparation in order to compete well during our meets. We generally do a series of stretches to warm-up, and then run six to eight miles." said freshman Sophia Hoelzel and Shelbi Schauble.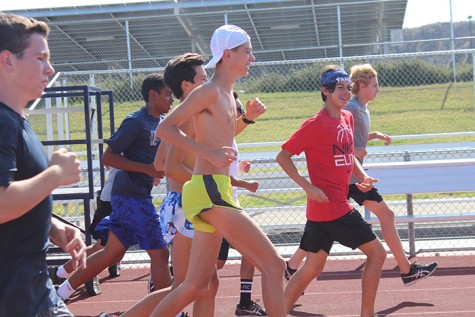 Photo by Sydney Chang
The West Ranch boy's cross country team smile during practice despite the blazing temperatures outside.
"The best part of cross country is the team," said sophomore and rookie-of-the-year Preston Pope, "They're my best friends."
Photo by Sydney Young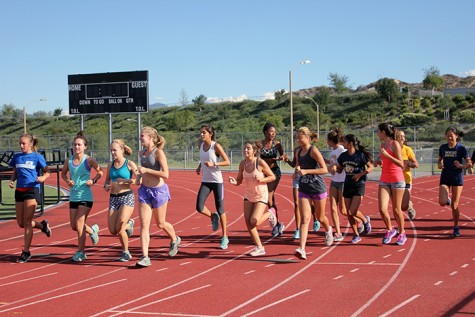 Photo by Jaeun Park
All the team members function as a cohesive unit. Cross country may not seem like a team sport to some compared to basketball or football. However, the team members rely on each other for support and encouragement "through hugs and calming words during races," said freshman Shelbi Schauble.
But the biggest support comes from the parents, "especially Coach Cyndi" the girls unanimously agreed.
After having training for cross country for five months, sophomore Timmy Sterkel broke his foot while playing at the beach, rendering him unable to support his team in the races. "It hurt the team, and it hurt that I couldn't run at all. It was really disappointing."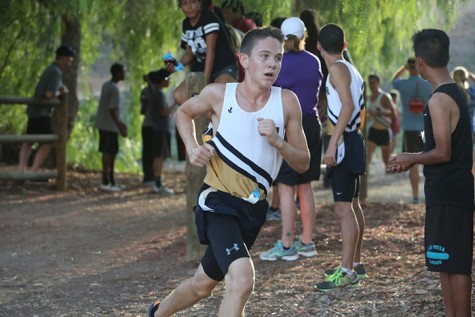 Provided by Preston Pope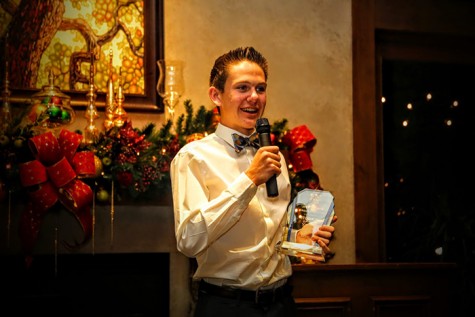 Provided by Preston Pope
Rookie-of-the-year winner Preston Pope (above) placed 2nd overall in the team this year, right behind Tucker Welker. Only a sophomore, Pope slowly worked his way to small victories over the years, having only started training in July.
A well of potential, this year Pope placed 11th at the CIF Finals, and 17th at state. In addition, at the state competition Pope was the number three sophomore overall.
"The hardest part of balancing cross country with school is just that even when you're tired, you have to put the work in and get the work done," Pope said.
"The worst part of cross country is that you can't eat all the junk food you want," Pope said laughingly.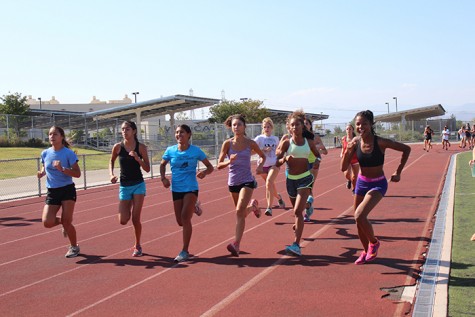 Photo by Sydney Young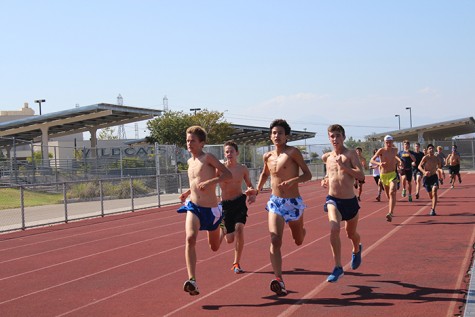 Photo by Sydney Young
"The best part of cross country is that feeling when you cross the finish line and you've had a great race. It's a really joyous feeling– your heart is very happy. You feel like you're on top of the world." said sophomore Timmy Sterkel.
"I don't really think about anything specific as I'm running, besides the fact that I'm really tired. After I cross the finish line though, it's all worth it –even though I'm usually about to collapse." said freshman Sophia Hoelzel.