A typical day in the life of Annie Christofferson
5 a.m. Every school day starts bright and early for sophomore Annie Christofferson. After ignoring her alarm for a while, she finally gets up out of her black-and-white polka-dot bed, brushes her teeth, washes her face, dresses, and eats breakfast with  her father, mother, 18-year-old  brother and fellow Wildcat, Spencer, 13-year-old brother Garett, 11-year-old brother Logan, 6-year-old sister Avery, and 7-year-old dog, Lucy.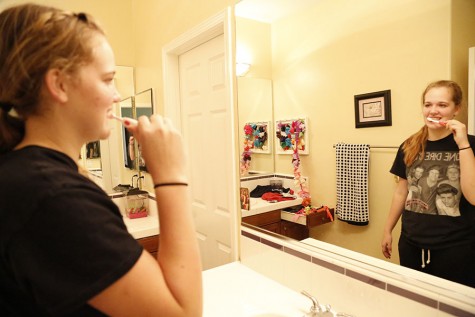 5:50  a.m. Annie is not your average student; while most high-schoolers head off straight to our West Ranch campus, she drives to seminary, a religious class where students study scriptures. "Seminary's important to me because it's a great way to start the day," said Annie.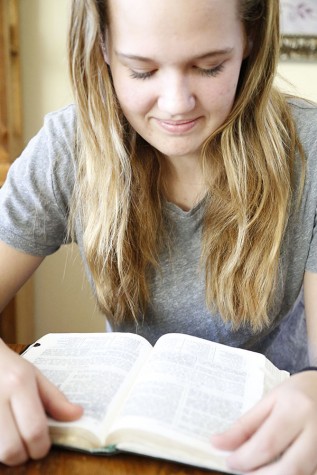 Minju Kang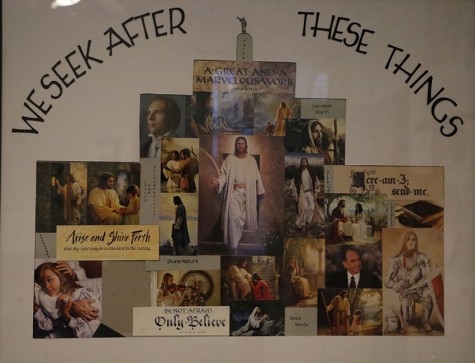 6:45 a.m. In October, Annie received her first car for her 16th birthday. She has recently adapted to driving herself to the West Ranch parking lot every morning.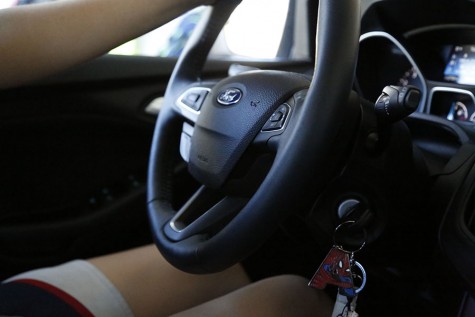 Minju Kang
7:05 a.m. Annie's early morning doesn't end after seminary. She is enrolled in Sign Language 2 for her first period. "I chose ASL because it was really interesting and I thought it would be really cool to learn [especially since] everyone takes Spanish and it is just different,," she said. "It's super tiring to come but I like it because it has its benefits like having double opens. "
10:20 a.m. Just like any other typical Wildcat, Annie chats with her close friends, Laura Green and Ani Scholz, during her brunch. Her bright and easygoing persona makes Annie a great all-around friend to have. "I've known Annie since the fifth grade, and we met at church," said Laura Green. "She's generous, caring, and isn't self-absorbed."
Minju Kang
12:15 p.m. Although her morning is definitely busier than most students, Annie's school schedule makes up for it. Her open periods six and seven, due to her first period and involvement in a school sport, allows her to happily leave the West Ranch campus at 12:15 everyday. She typically drives home to eat lunch.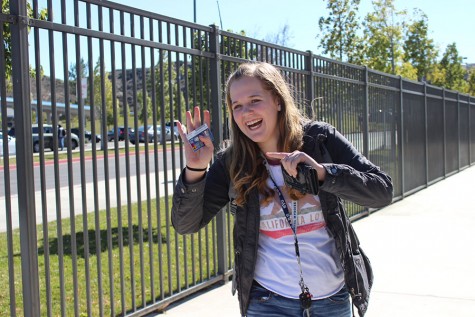 Minju Kang
12:30-1:30 p.m. After enjoying a quick lunch, Annie goes to her basketball training to practice shooting and ball handling. Her basketball necessities include lots of water, her basketball, and her customized navy blue and gold Nike Hyperdunk shoes.
"A few years ago for church we had a performance to raise money, and my friend decided to make rap names for each of us," said Annie. "And mine was AEchrizzlesizzle so it stuck ever since then and I customized my shoes to have that nickname on the backsides."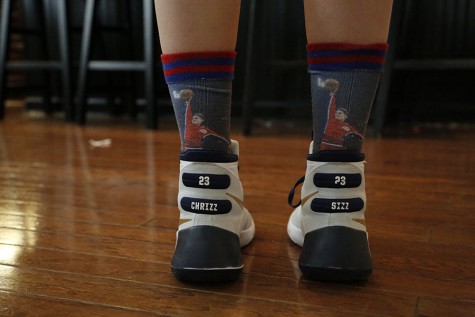 Minju Kang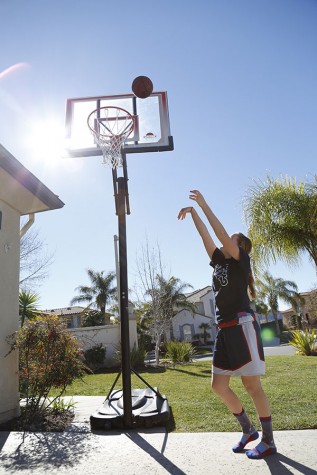 Minju Kang
2-4:30 p.m. Not only is Annie a hard-working athlete, but she is also is a top student amongst her classes. "It's all about time management and being efficient," said Annie. "If you don't maintain that balance, you'll fall behind in school or with the progress you are making in practices." She studies and works efficiently in order to finish all her schoolwork before she moves onto the next item on her agenda.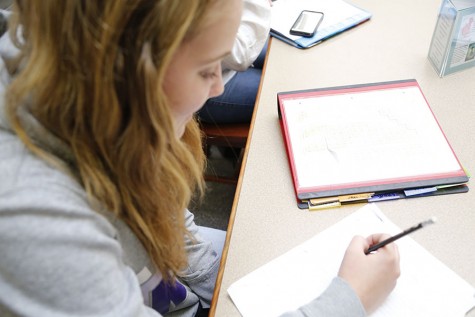 Minju Kang
5:30-7:30 p.m. Starting for varsity since freshman year, Annie, #23, is certainly known in SCV for her extraordinary skill in basketball. She puts in a great amount of time and effort in and outside of school practices to better her skills. Her average of 19.1 points absolutely makes her stand out from the rest. "Annie is an offensive talent. She looks like a pure shooter, and her shot is one of beauty," said basketball coach Allison Moore. "Although Annie is a quiet person, her talent and skill speak for themselves on the court. Her leadership is through action and not so much vocal." She aspires to continue playing her sport at her dream college, Brigham Young University, like her parents have.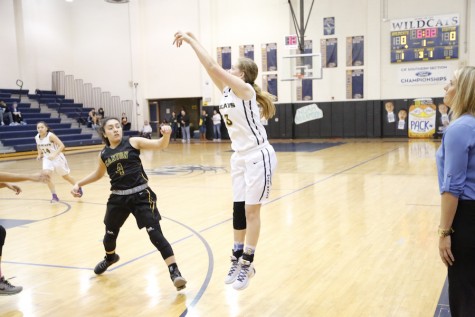 Sarah Ziskind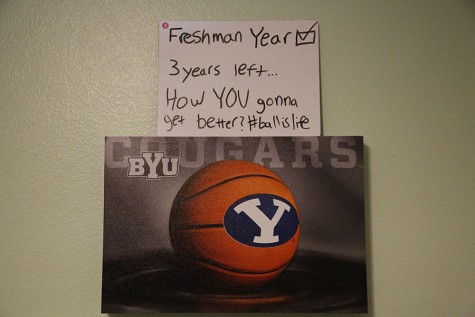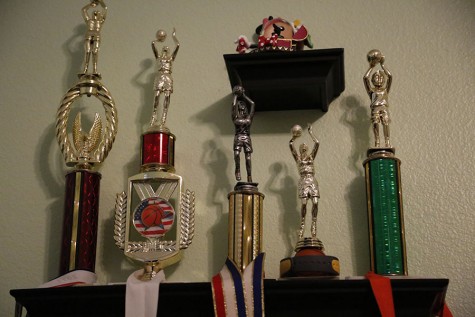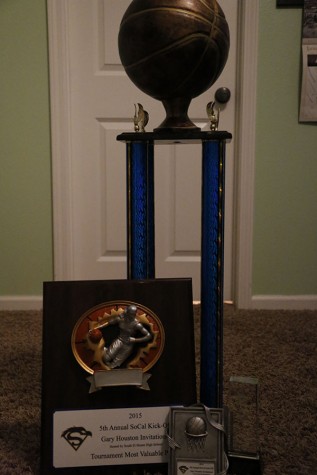 10:30 p.m. After a hard and busy day, Annie washes up and changes into her comfy One Direction shirt and sweatpants. In order to energize her body and mind for the early morning ahead, she drifts off to sleep. Seminary. School. Sports.