Cross Country Ready to Go the Distance
Hang on for a minute...we're trying to find some more stories you might like.
  For most people, running one mile is a challenging task. Imagine having to run eight miles. Perhaps up a steep hill. Possibly in the chilly air of winter. Or in the scorching heat or summer.  Pretty difficult, right? Now imagine waking up at 6 a.m. in order to do so. Everyday. No one would be willing to do this, right? But, this is exactly what our Cross Country team has done and continues to do in order to prepare for the upcoming season.
   Both the Boys' and Girls' team are coming off very successful season last year, with the Girls' team placing fourth in league and the Boys winning CIF and finishing seventh in the State Championships. Continuing this high level of success will be no easy task for the team and new head coach Sarah Soltani.
  "We are in the most competitive league in the state, a lot of people would argue. For instance, our girls team has to race against the nine-time state championship team of Saugus," said Soltani. "Traditionally, West Ranch has done very well in cross country, so I just want to make sure that we continue that success."
   And while Soltani realizes the challenge ahead of them, she remains confident in her team's physical abilities, and expects their hard work and investment to pay off.
  "I have been training this team since late May, and they have been going nonstop for seven days a week. They have been training everyday, and it has been strenuous, but they have put in the work ethic," said Soltani.
  And with the high level of practice and preparation the team has invested, Soltani has high expectations and goals for all of Cross Country.
  "Obviously I want them to do better than they did last year. I don't think the Boys were satisfied with their results … their goal is to get back there and make it to the podium (top three) this time," said Soltani. "The same with the Girls team. They came in fourth in league last year, so the goal is to finish, in my opinion, second place behind Saugus so that they can get to CIF and know what a championship race feels like."
   Along with the coach, many of the runners are confident in the abilities of the team and are determined to perform well in the upcoming season as well.
  "We accomplished a lot last season, but we also had potential to do more. I think all of us on the team know if we work hard and stay disciplined, we have the potential to win state," said senior runner Justin Sherfy.
  As with any other sport, running is both a mental and physical sport, and the Cross Country team has been focusing in on this aspect in conjunction with their physical training. 
"
They have been training everyday, and it has been strenuous, but they have put in the work ethic."
— Coach Soltani
  "I would hope that they continue to work hard and make sacrifices so that their end result is worth it. They have to stay highly motivated; running is very hard. It's every other sport's punishment … they have to be able to apply that pressure and turn it into a positive thing. The ultimate goal is to stay committed and positive throughout the entire season," said Soltani.
  With these new goals in mind, along with the team's overall determination and the impressive amount of time and effort the team has invested into the upcoming season, our Cross Country team looks primed to achieve even more success this year. Be sure to come out and see just how much work the team has put in. Good luck this season Cats!
About the Writer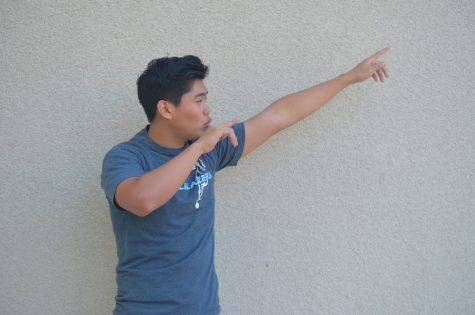 Andy Song, Web Editor
Hey. Being Web Editor is fun. RIP Trailblazers. Chopped is the greatest show ever, and The Office is close second. I'm a Lakers fan, but the Bucks are...