Girls Tennis Defeats Hart
Hang on for a minute...we're trying to find some more stories you might like.
On Tuesday, Sept. 19, at 3 p.m., the girls tennis team had begun to prepare for their third league game against Hart.
"We took a super long warm-up and we just focused on playing smart tennis and training to push ourselves out of the comfort zone a little bit, while still being consistent. I think that we are going to do really well. I have a lot of faith in our girls, in our tennis, and our team spirit" said senior captain Danielle Hettinger.
The game had started. Coach Dina McBride felt very confident that her team was going to do well.
"I feel good, really good. I don't think that we are going to lose this game." said coach Dina McBride.
Tennis doubles players Danielle Hettinger and sophomore Chase Eisenberg kicked off the game with a 6-1 win and went on to play their games as usual – by dominating the Indians. Freshmen Shaira Busnawi played a strong match by winning her first game 6-0 and sophomore Jordyn McBride continued to crushed her opponents. After a couple of matches, coach McBride had a short talk with the Wildcat team to make sure that they kept their winning streak. The Wildcats finished the game strong, defeating the Hart Indians 18-0. Great job Cats!
Come out and support the Wildcats as they take on Arcadia on Wednesday, Sept. 27 at 3 p.m.

About the Contributors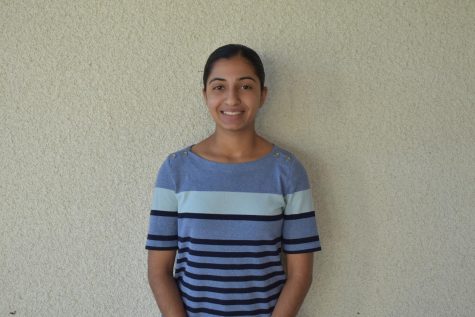 Jasleen Arora, Sports Editor
Hi Wildcats, my name is Jasleen Arora and I am the sports editor for this year. I am excited to bring you the best sports coverage on our talented sports...