Girls Volleyball Plays Game to Support Hart's Alyssa Cosey
Hang on for a minute...we're trying to find some more stories you might like.
On Thursday Sept. 29, West Ranch and Hart girls' volleyball faced off in a special tribute game to Hart's Alyssa Cosey who was recently diagnosed with Leukemia.
"She was diagnosed this year and it has been about 3 months," said Ashley Cosey, Alyssa Cosey's sister. "It's the first half of the hard chemotherapy. At first I was just in shock when I heard the news so I didn't really believe it. I didn't really have a reaction, and I was super numb. Now we are just staying strong and if we show that we are strong and confident, then Alyssa will stay that way too."
On a normal game day, the players on both teams are introduced with their number and full name, but that day, all the players on both teams were introduced as number 17, Alyssa Cosey's number. This tribute to her continued with orange paint on all of the players, orange balloons, and beautiful posters made by the West Ranch ASB.
Before beginning the game, West Ranch coach Jamey Ker added a few words about Alyssa. After, West Ranch sophomore Allison Jacobs presented Alyssa's dad, Gerald Cosey, with a gift.
"As a parent, it's tough when your child gets sick. Leukemia is one of those diseases that can be life threatening so it took us back as a family several steps," said Alyssa's father, Gerald Cosey. "She is currently in remission however they are still going to keep the treatment to make sure that whatever is causing the leukemia is completely wiped away. We know a lot of parents and players on both teams and all the schools out here and within the volleyball community and it's so heartwarming to know that you have a group of people who care so much about individuals as well as the fact that they will just come out and do anything for you. All you have to do is ask and sometimes you don't even have to."
After a heartfelt beginning, the game was soon off to an aggressive start. The first set acted as a warmup for both teams, but after letting Hart's small lead slip away from them, West Ranch lost 16-25. The second set certainly showcased great plays from both teams. After being down the entire time in the first set, West Ranch took an early lead in the second set. They kept their lead for majority of that set, but Hart put up a great fight. They slowly took Wildcats lead away and put them in a tough position after tying them 19-19 and then later winning the set. After losing two sets in a row, the game went down hill in the third set for the Cats. They were rarely able to return the ball and lost 10-25.
Both teams remained in high spirits after the game in support of their friend Alyssa Cosey. An interview with two Hart and two WR players showcases the love and support for a fellow individual of the volleyball community.
"Alyssa is an amazing person," said West Ranch player Victoria del Rosario. "She is an amazing volleyball player. She is one of the most caring people you will ever meet and she is so strong. It really meant more than anything. Whether we won or lost. Our main goal was to just show our support for Alyssa."
"I can't put into words how much she means to me," said Hart player Allison Witherspoon. "She is so kind and sweet and I love her so much." Hart player Kylie Mattson added, "It means the world to us that everyone in the valley is supporting her."
This was a wonderful opportunity for two teams to come together in sports for the support of a loved friend, Alyssa Cosey.

About the Contributors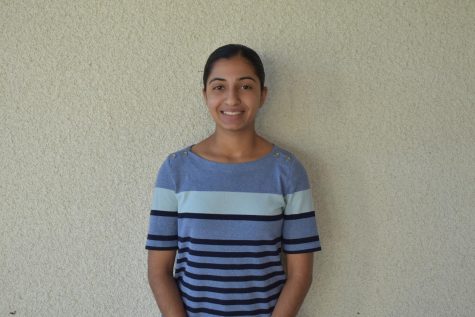 Jasleen Arora, Sports Editor
Hi Wildcats, my name is Jasleen Arora and I am the sports editor for this year. I am excited to bring you the best sports coverage on our talented sports...