Girls Soccer Season Preview
Harneet and Jasleen Arora, Staff Writer
November 21, 2017
Hang on for a minute...we're trying to find some more stories you might like.
With winter sports now in full swing, the girls varsity soccer team has begun preparing for a much anticipated season. After making history last year for advancing the farthest in school history, they have been working extremely hard to exceed their actions from last season.
"The team did really well last year. We got second place and made history by winning our first playoff game and moving on to the second round of playoffs," said senior captain Marisa D'Errico.
After graduating key players Aliah Satterfield, Rheana Patterson and Abby Ashlock, the girls soccer team hopes to continue their victory with captain of the defense, Emilie Cisneros, and captain of the offense, Sydney Marbach.
"Our goals this season are to still maintain the legacy our past teammates have hopefully paved for us and hopefully we make CIF playoffs again" said Cisneros.
Along with working on each player's' individual skills, they also have to continue to work on the team aspect of soccer.
"Skills that will help us this year are working together as a unit because that's what really helped us last year get to the next level," said Cisneros.
Similar to the past, much of the team's preparation for the upcoming season has been directed toward defeating two major league teams. With two hour practices every day, the team hopes to come out on top in the 2017-2018 season.
"Our biggest competitors are Hart and Valencia because they are both hard-working teams that we always butt heads for the top 3 spots," said Cisneros. "With Valencia last year, we had lost the first game towards them and we were determined to win at the second game. We won, which bumped them down to third place. Hart was our next rival to get to the first place spot and we weren't able to beat them, but it gives us the fire to win this year."
The upcoming season will definitely be a battle. With all three teams neck and neck last season, Coach White continues to work on the team's stamina and strength to prepare them for the entire length of the season. Come out and join the team in their first league game on Jan. 9 at 5:00. Good luck Cats!

About the Contributors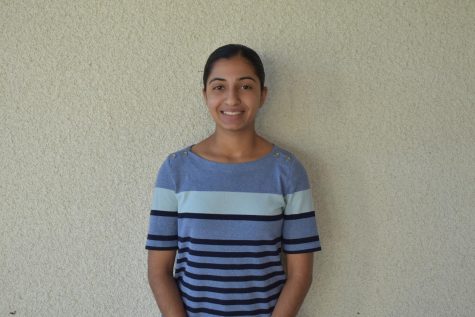 Jasleen Arora, Sports Editor
Hi Wildcats, my name is Jasleen Arora and I am the sports editor for this year. I am excited to bring you the best sports coverage on our talented sports...