Girls Basketball Crushes Calabasas
Yesterday the varsity girls basketball team tipped off against Calabasas. At 5:30, it was game time. The two teams stepped onto the court ready to fight. Then, the fight began as the referee threw the ball up in the air.
The team started off with a strong 7-0 lead. With a mixture of tight defense and multiple three pointers from junior Aaliyah Austin and freshmen Abby Ang, the team was able to keep a solid ten-point lead throughout the game.
"The team played very well tonight. They were very focused and very ready. I was very pleased with their efforts tonight," said assistant coach Al Vanhook.
Senior captain Katie Joiner helped the team out by pushing the ball up the court quickly, which was essential in getting fast breaks and easy shots. Sophomore and senior Jenneh and Etana Sesay contributed by playing lockdown defense that shut down the other team and prevented them from scoring.  
"We played hard, executed the plays when we needed to and played very well as a team," said Joiner.
However, even after a well-earned win, every team still has areas that they need to improve on during practice.
"We definitely need to take care of the basketball better, and just play hard every game. If we do that I'm sure that we will do well this season," said coach Vanhook.
Overall, the team did an amazing job defeating Calabasas 67-48. Come out and support the team as they take on Oxnard at 6 on Saturday at West Ranch. Let's go Cats!
About the Writer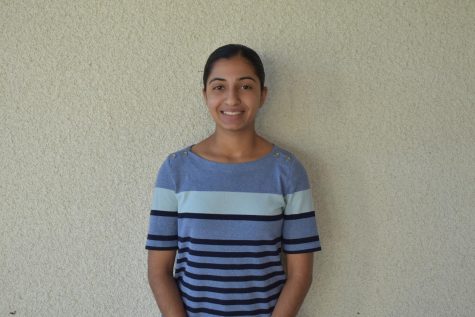 Jasleen Arora, Sports Editor
Hi Wildcats, my name is Jasleen Arora and I am the sports editor for this year. I am excited to bring you the best sports coverage on our talented sports...