Where Will Lebron James Go?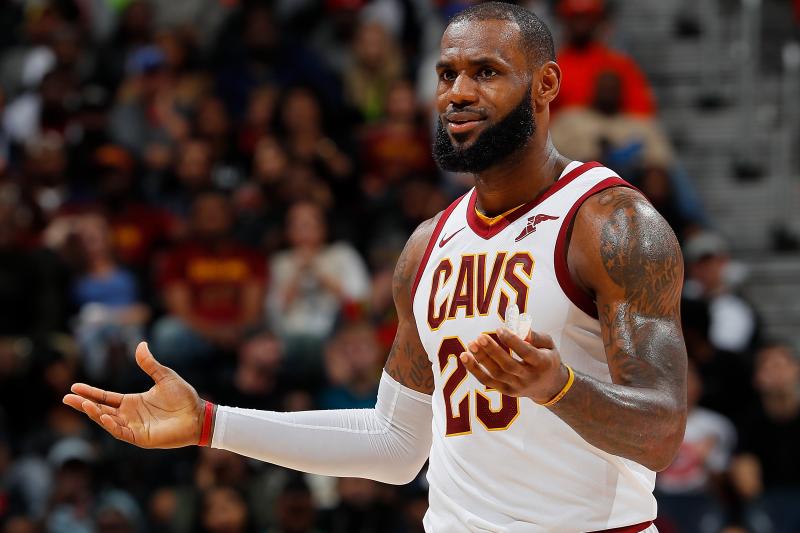 Ageless Lebron James is currently the Basketball King and is having one of his best seasons at 33.  But despite his individual greatness, the Cleveland Cavaliers are having a tumultuous season. It is very likely that Lebron will leave Cleveland and go to a championship-contending team if the turbulence continues into the playoffs. With the knowledge of Lebron's wants, let's take a look at some teams' chances of landing the King.
Houston Rockets
The Houston Rockets are the biggest threat to steal the King from Cleveland. Everyone knows that Lebron wants to compete for championships. The Rockets give him the best chance to do that, as the Rockets currently have the best record in the league and a legitimate chance at toppling the Warriors in the playoffs. On top of this, Lebron has expressed his desire to play with the "Banana Boat Crew," including Carmelo Anthony, Dwyane Wade, and Chris Paul. The Rockets already have Paul while Wade can be easily signed in free agency. The main problem with Lebron to the Rockets is that the Rockets don't have enough money to sign him. The Rockets general manager, Daryl Morey, will have to pull a lot of strings in order to sign the King. This move will inevitably be complicated and extremely hard to pull off, but if anybody can do it, it would be Morey.
Philadelphia 76ers
The Lebron-to-the-Sixers theory began with a series of billboards in Cleveland that have attempted to recruit Lebron. Instead of shooting down this rumor immediately, Lebron entertained the idea of going to Philadelphia: "You can say it's a distraction — it's not. Not a distraction. It is actually very flattering that I'm sitting here at 33 and in my 15th year and teams or guys — I don't want to say teams because that becomes tampering. But people in their respective city want me to play for them. That's cool, I think. That's dope."
Philadelphia houses two young players, Joel Embiid and Ben Simmons, though the first pick in the last NBA draft, Markelle Fultz, has not played a healthy game yet. With these young stars and a solid veteran supporting cast, Philadelphia can make a legitimate offer at Lebron. They also have the cap space to sign him, along with the trade assets to pick other players that work with Lebron's game. Lebron also has a brotherly relationship with star rookie Ben Simmons. The only drawback of this scenario is that Philadelphia is a small market team, and Lebron wants to play in the spotlight, with the ability to build his brand. But with all of the positives, Lebron will have to give serious consideration to the City of Brotherly Love.
Los Angeles Lakers
This scenario makes no sense to everyone involved. The Lakers are a young, rebuilding team that should be trying to develop their young talent and be building through the draft. The young talent that they possess isn't similar to the 76ers either, as the Lakers' young talent is still learning how to play in the NBA. Lebron, on the other hand, is looking for the exact opposite: a team competing. The only reason this scenario has any merit is that Lebron owns a house in LA and that Lebron wants a big market city. But this situation will most likely not occur no matter how much Lakers fans want it to.
Cleveland Cavaliers
The Cleveland Cavaliers also have a chance to retain the King this summer. Despite the season they have endured, Cleveland is still Lebron's hometown. He has also expressed that his family is his primary concern, and if he stays, his family wouldn't be uprooted. The Cavs can also pay Lebron the $34 million contract he wants. But Lebron hates the owner of the Cavs, Dan Gilbert, and wants a chance to win a ring, which isn't very likely given the Cavaliers' current situation. Lebron likely won't stay, but there is still a small chance he will.
San Antonio Spurs
The San Antonio Spurs are in a similar situation to the Rockets, as The Spurs are where older stars go to finish their career with a ring.  Lebron has shown his respect for the Spurs' organization time and again. He also loves the coach of the team, Gregg Popovich. Lebron has expressed his admiration for Popovich many times and has even stated that Popovich is one of his favorite people in the league. "Man, I love coach Pop, love coach Pop. He's one of my favorite guys ever."
But the Spurs don't have the cap space to sign James and will have to part with key assets to sign him. Also, the Spurs' star player, Kawhi Leonard, is injured and nobody knows when he will return. For these reasons, Lebron will probably not end up in the Alamo City.
There are many options for Lebron James to consider. They all have their positives and their negatives, but the Philadelphia 76ers have the all-around best pitch to give to Lebron. For this reason, Lebron James will likely sign with the Philadelphia 76ers this offseason.
About the Writer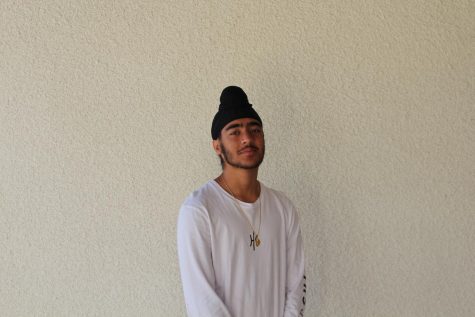 Jay Singh, Staff Writer
What's up West Ranch. I'm a Celtics fan. That's basically my only quality.