Dylan Gatua
When Dylan Gatua steps onto any cross country course, his mind is focused on one thing: winning. Despite being only a sophomore, he is a top runner on West Ranch Varsity Cross Country. Thanks to his natural talent for running and his extreme work ethic, he is a nationally ranked runner.
Gatua is one of the fastest runners in cross country for sophomore boys in the nation. In his two events, the 5k and the 3-mile, he owns the top times in the nation. His time in the 5k, 15:17, is a full seven seconds faster than the second place entry, a long time in terms of long-distance running. In the 3-mile, his time at 14:39 is a complete five seconds faster than second place.
Recently, MileSplit, a nationally recognized high school running website, named Gatua a future national star of cross country. Gatua has been able to get to this level because of his hard work and dedication to the sport and his teammates.
Gatua's hard work and dedication have been attributed to "being able to train with my teammates and coaches, now my second family. They constantly push me to new heights," said Gatua.
Apart from his teammates and coaches, Gatua also cites his family as one of his driving forces: "My mom and dad have really instilled the confidence and work ethic I've needed to really compete on the field with the best in the nation."
After switching from basketball to running full-time, Gatua has been exposed to an entirely new atmosphere. During this 2018 season, he started off by winning his first-ever cross country meet at the Arcadia Fastback Invitational. Gatua then went on to run at the biggest cross country meet in the nation at Woodbridge Sweepstakes, where he ran his fastest 3-mile time. Gatua helped West Ranch win the Master's University meet, where he ran his leading 5k time, and he later helped his team place 3rd at the prestigious Clovis Invitational. In other words, Gatua has been sensational for his team this entire season.
Gatua has been motivated to "try to carry the winning tradition past runners have built here at West Ranch and create a new era of runners for today."
Gatua thanks all of those around him for helping him get to where he is today. "I'm just blessed that I was given these running abilities I have and am able to showcase my talent. I'm also grateful for my family, teammates, coaches, and friends because they make the journey worthwhile every second."
About the Writer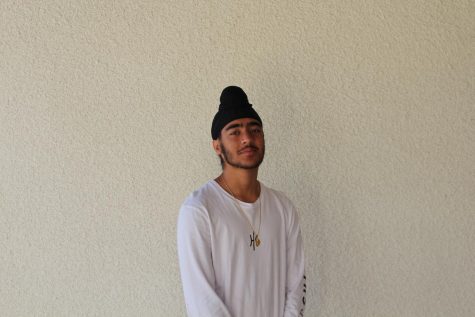 Jay Singh, Staff Writer
What's up West Ranch. I'm a Celtics fan. That's basically my only quality.