Boys Basketball defeats Buena
On Feb. 8, the boys basketball team faced off Buena High School in the first round of CIF playoffs and destroyed them with a final score of 61-51.  
"I was happy with their ability to stick with our game plan," said coach Manalastas. "At this stage in the season, it's 'Win and still win!"
At the end of the first quarter, the Wildcats were up 15-9, but with less than 6 minutes in the half Buena stole the lead 15-18. By half time, the Cats were leading 31-25. They put up four consecutive and-ones which gave them the confidence and motivation to take the lead in the second quarter.
Seniors Dylan Stuman and Robbie Myers had a nice pass and basket sequence in the third quarter to widen their lead over the Bulldogs. The Cats were leading 37-29 with a little over 5 minutes to go in the third quarter. Alex Grant had a nice block which got the crowd riled up, and Deaken Stangl pitched in a basket using a euro step.
With a score of 43-29, Dylan Stuman got a steal and a layup for the Wildcats. Both Grant and Myers worked well together with their high low action proving to be difficult to defend for the Bulldogs. Carter Williams got an easy layup at the shot-clock buzzer, signifying their dominance over the Bulldogs during the entire second half. The Wildcats finished off the game with high spirits.
It was a great win for West Ranch on Tuesday as they faced off against Peninsula high school for the second round of playoffs. The boys won 64-55. On Thursday the team ended their season by losing to Colony in round three of the playoffs. The final score was 38-64. Overall the team played a great season. 
Great job Cats!
About the Photographer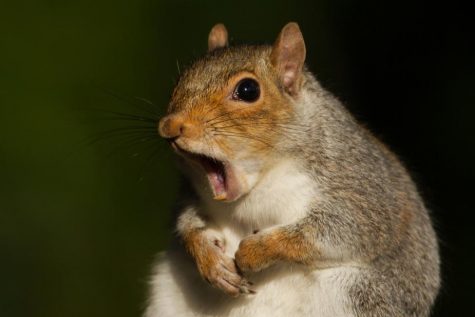 Seabrijn Hutson, Staff Writer
hi i like squirrels and i don't like endgame spoilers