Varsity Girls Lacrosse Team Crushes Vikings in First League Game
On Monday, March 18, the varsity girls lacrosse team faced off against Valencia in their first home league game of the season. Both teams showed up ready to take home their first league win, but the Vikings were no match for the Wildcats. The Lady Cats crushed Valencia by 10 goals, ending the game with a score of 19-9.
"Even though we won, I think we could have played much better," said senior Captain Hope Jin. "Every year with seniors leaving and new players coming up to varsity, the team changes, so we are working on building better chemistry. We definitely need to work on some of the basics so we don't make silly errors in our next game."
From the beginning of the game, the Wildcats had an edge over the Vikings, keeping the Vikings offense from scoring with tough defense and fast-paced offense. Hope Jin's speed and fast footwork made it very easy for her to cut through the lines of defense. Junior Bella Gervasi always puts on a good show for the audience, but that day, she dazzled the audience with her fancy footwork and an amazing behind-the-back goal.
The team practices for over 10 hours each week, so there is no question as to whythese West Ranch athletes are able to play at such a high skill level and are able to easily dominate other schools in Santa Clarita Valley.
With lacrosse being a new and booming sport, Coach Leesa Chemliniak has transformed the team from last year by turning students who have never played the sport before into varsity-level athletes.
"I appreciate Coach Leesa's dedication to our team," said Hope Jin. "I don't know many people who would choose to spend hours every night with a bunch of teenage girls. She really is so generous with the time and care she gives us."
The team hopes to continue their massive success in their next game against Saugus at Saugus on Friday at 6:30 p.m. 
About the Writer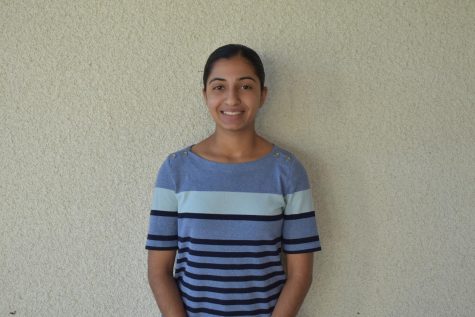 Jasleen Arora, Sports Editor
Hi Wildcats, my name is Jasleen Arora and I am the sports editor for this year. I am excited to bring you the best sports coverage on our talented sports...