Cade Nicol Reflects on His High School Experience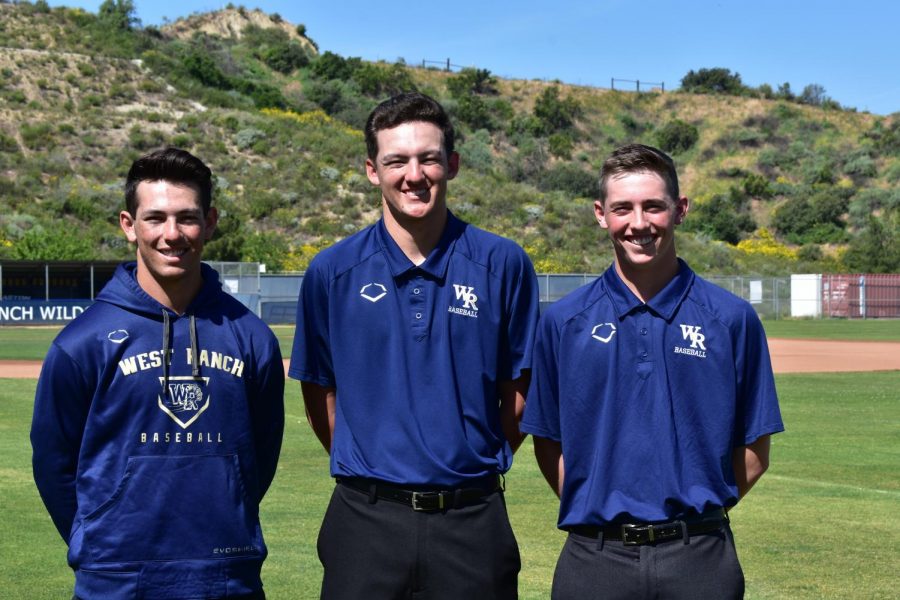 Jasleen and Harneet Arora, Sports Editors
May 24, 2019
Starting his baseball career at a very young age, Cade Nicol's experience has allowed him to become a standout athlete at West Ranch.
"My most memorable moment from this season was playing in the National Baseball Classic Championship game on Cal State Fullerton's iconic field," said Nicol. "The atmosphere and the game was electric, which we won in 10 innings. Also, being able to contribute to that West Ranch championship by pitching 8 innings in that game."
Although Nicol's pitching has proven to be top-notch, he shares some advice with younger students on how to have good character as well.
"Be yourself. People will respect and trust you more in the long run if you just stay true to yourself. True friends will always appreciate your quirks. It's what makes you special."
Cade's pitching talent has taken him far and given him the opportunity to continue his love for baseball at Colorado Mesa University which has one of the top Division 2 programs in the country.
Congrats Cade, and good luck in the future!