Girls Swim Captains Share the Knowledge They Gained at West Ranch
Harneet and Jasleen Arora, Sports Editors
May 24, 2019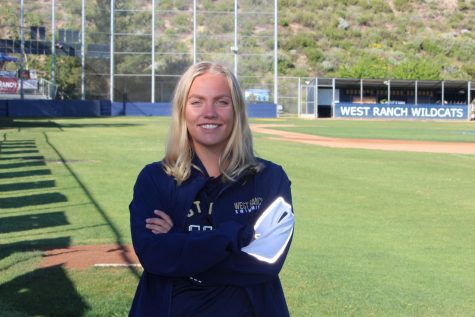 Marika Van Gent
Marika Van Gent's lively personality is enough to make anyone smile, but her 11 years of competitive experience in swim makes her a feared competitor in the pool. As a senior captain of the girls swim program, Van Gent has taken some time to reflect on her high school experience.
"Make every moment count and have as much fun as you can," said Van Gent. "Do what you love, and meet new people."
She has made many wonderful memories with her teammates, but there are some moments that will stick with her for eternity.
"All the girls got together and hung out as a team for bonding, and it was great to spend time as a team and enjoy each other's company outside of the pool," said Van Gent.
Marika plans to attend Colorado State University in the fall, and, although she will not be a part of the university's swim team, she hopes to continue her passion for swim on a club team.
Good luck Marika!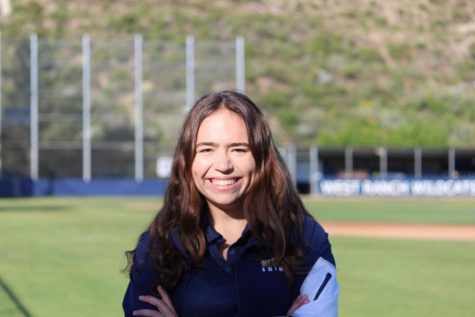 Sophia Hardy
Sophia Hardy began her swim journey eight years ago on a club team. For Sophia, high school has been a life-changing experience both on and off the swim team. As swim season comes to an end, Hardy took some time to reflect on her successful swim career.
"My most memorable moment for this season so far has been swimming the 200 medley relay against Oaks Christian," said girls swim captain Sophia Hardy.
With this in mind, Sophia's high school experience has taught her a lot about the importance of making lasting memories with your peers.
"For the younger students, take time to enjoy high school," said Hardy. "It goes by way too fast, so take every opportunity to attend every school event and game."
Sophia plans to keep her skills intact while attending Arizona State University this upcoming year. Even though she will not swim competitively, Hardy hopes to swim for fun to destress from college chaos.
Good luck Sophia!