Varsity Girls Lacrosse Captains Share Words of Advice for Younger Students
Jasleen and Harneet Arora, Sports Editors
May 24, 2019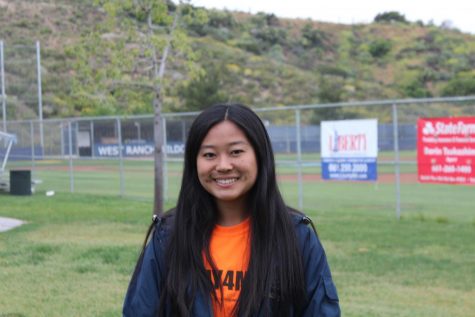 Hope Jin
Hope Jin has made her mark at West Ranch High School. From her involvement in clubs to her many historic games in lacrosse, Hope Jin is definitely a role model for incoming freshman — an inspiring name to be remembered.
In her final advice to freshman, Hope Jin shares some invaluable lessons she has learned throughout her high school career. She speaks about the unique relationship between the underclassmen and the lower classmen and the unique opportunities that come with taking chances and working hard.
"My advice to the younger students at West Ranch is to make an effort to the get most out of their time here," said Hope Jin. "Make relationships with as many people as you can because you'll end up forming the greatest bonds with people you never would have imagined going into high school. Take extra time to make these relationships with your teachers. They are here to help us, and they make school 100x better if you let them.
"For younger students, don't be afraid to befriend upperclassmen and ask them for help. To the older students, be nice to the younger students. Freshmen aren't that bad, and being friends and a mentor to the younger students is, in my opinion, one of the greatest leadership experiences you can have in high school."
"Trying something new will always be uncomfortable at first, but if it ends up being something that you have a lot of passion for, it will be totally worth it in the end. High school is obviously stressful and competitive in many different areas, but don't let the stress and the competition keep you from having a good time. That being said, it will take a lot of effort to balance the fun with the academics, but take on your academics full force. You won't realize it until you're about to leave, but all those all-nighters and breakdowns over AP study books are 100% worth it. The best way to survive high school is to have a good time doing it; once you're having a good time, it won't seem like something you have to 'survive' at all. Live your high school life so that you have no regrets when you leave."
Hope Jin will not be continuing lacrosse at UCLA, but her lacrosse career will forever go down in history at West Ranch.
Good luck Hope!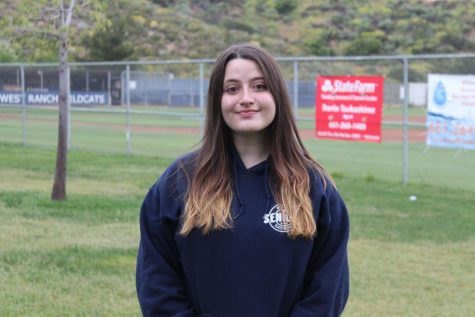 Hannah Landon
These past four years have been historic for West Ranch lacrosse. To aid in their effort, Hannah Landon has proved to have been a vital addition. Part of the program since freshman year, Landon recalls a rather special encounter with Oak Park.
"The most memorable moment from this season for me is probably when we beat Oak Park just because it was the program's first win against them ever," said Landon. "It was an awesome game."
Before graduating high school and pursuing Industrial Design at Pratt Institute in Brooklyn, New York, Hannah Landon has some powerful advice for everyone to follow.
"My advice to younger students at West Ranch would be to put yourself out there more. I regret avoiding certain aspects of high school for fear of judgment, but I know my experience would have been fuller if I would have seized more moments."
Although she will not continue to play her sport in college, her bright spirit and encouragement will always be remembered among her teammates.
Good luck Hannah!